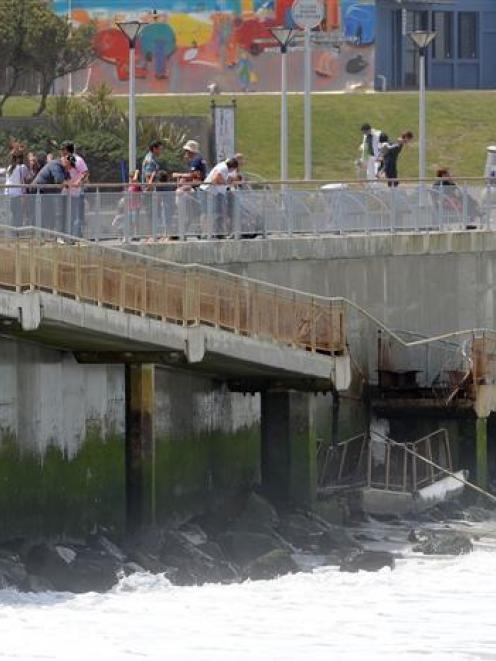 The collapsed section of the St Clair beach seawall ramp, and the rest of the structure below that point, will be broken up and removed, it was confirmed yesterday.
Dunedin City Council policy engineer Pieter Besuijen said a final decision on when the work would start had not been made, but the piles and platform of the bottom three sections of six-section ramp would be removed.
One section of the ramp broke away recently, and fell on to rocks below.
The problem is a continuation of damage that occurred about six weeks ago, when heavy seas hit the ramp so hard the concrete cracked, and steel reinforcing was exposed.
The council is working to ascertain whether the designer or builder is at fault, though that work is being done by council community life general manager Graeme Hall, who, it emerged yesterday, has opted to take voluntary redundancy, as part of a streamlining of the council's structure.
Mr Besuijen said plans were in place to remove the ramp "as soon as we get the go-ahead."
The work would be done from the beach, with the sections broken up on site, then removed.
The future of the structure was unclear yesterday.