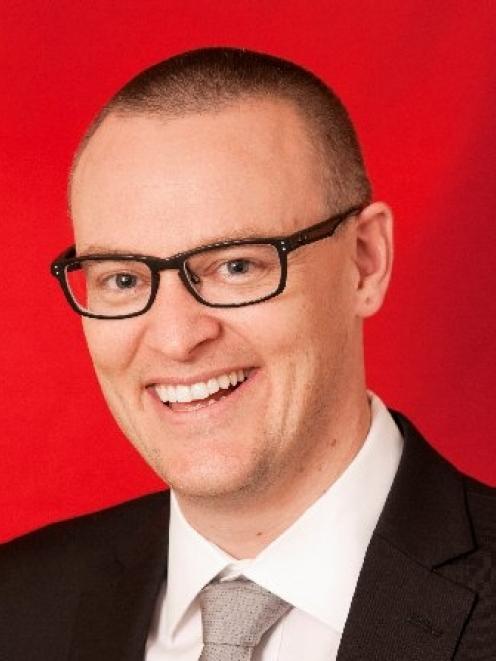 The warden of Selwyn College, David Clark, has become the second person to declare his intentions in seeking the Dunedin North Labour Party candidacy which will be decided in September.
MP Pete Hodgson is retiring at the next election, leaving vacant one of the best organised Labour electorates in the country and one of the safest Labour-held seats.
Dr Clark is chairman of the party's Dunedin North local electorate committee (LEC) and membership secretary for the Leith branch.
He has spent 12 years as a resident of Dunedin but his involvement with Labour has been more recent, after becoming an adviser to list MP and former cabinet minister David Parker in 2006-07.
He was part of Mr Hodgson's campaign committee in 2008, became deputy chairman of the LEC in 2009 and was elected chairman this year.
Dr Clark will appeal to a wide range of Labour Party members and supporters in the electorate, having ties with the University of Otago and having worked for both Mr Parker and Treasury.
At 37, he will be in his early to mid-40s by the time Labour gets back into government and would be a prime candidate to become a cabinet minister should he win selection for Dunedin North, which has a long history of providing Parliament with Labour cabinet ministers.
Dr Clark is also deputy chairman of the Otago Community Trust, a member of the vice-chancellor's alcohol advisory task force and a celebrant.
He has a background as a Presbyterian minister.
He is a graduate of Otago University and a former Otago representative cyclist.
Dr Clark is married with one son.
New Zealand Nurses Organisation national industrial adviser Glenda Alexander (55) announced her candidacy a week ago.