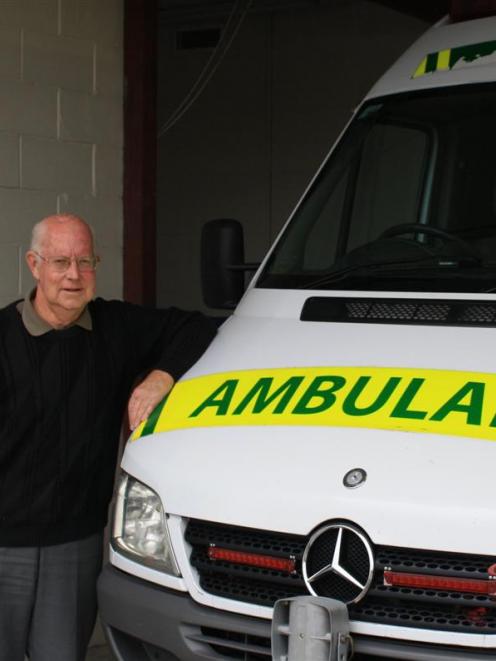 John Hanrahan has always had a soft spot for Mosgiel's St John Ambulance service.
The Taieri Area Committee chair, who was one of the original volunteer ambulance officers, will celebrate half a century of involvement with the service when Mosgiel St John turns 50 in September.
''We would like to get in contact with people that have been involved in the service over the last 50 years,'' he said.
''We are putting together a book to celebrate the milestone and celebrations are still being finalised.''
Mr Hanrahan said the service, which relied on volunteers and public donations, had grown.
''There is more to St John than just an ambulance service. We provide a lot of services outside St John, like a youth movement programme,'' he said.
''We used to receive 30 calls a month. Now it's more than 200. It's amazing. Sometimes it can get up to 240. It varies a bit. It's quite humbling some of the donations we receive.''
Facility upgrades, the introduction of paid staff and uniforms are some of the many changes Mr Hanrahan has seen over the past 50 years.
''There wasn't staff on the premises when it was a volunteer station, from 1964 to 1993. A paid officer was introduced in 1993. The ambulance is staffed by one paid officer and a volunteer... ''
Four years ago, $750,000 was spent upgrading facilities for staff and a second ambulance bay was added.
The Mosgiel branch got a new ambulance in December.
''They do about 76,000km per year,'' he said.
Mr Hanrahan spent 11 years as an ambulance officer from 1964 before he moved on and helped out at a Government and national level.
''Being part of the service was quite demanding on my family and it still is. No-one could use the phone very much those days when you were on call. Family have to support them because it interrupts family life quite a bit and I don't think people realise that,'' he said.
• If you have been involved in the service over the past 50 years and would like to know more about the 50th anniversary, phone 489-4990 or email taieriac@stjohn.org.nz.