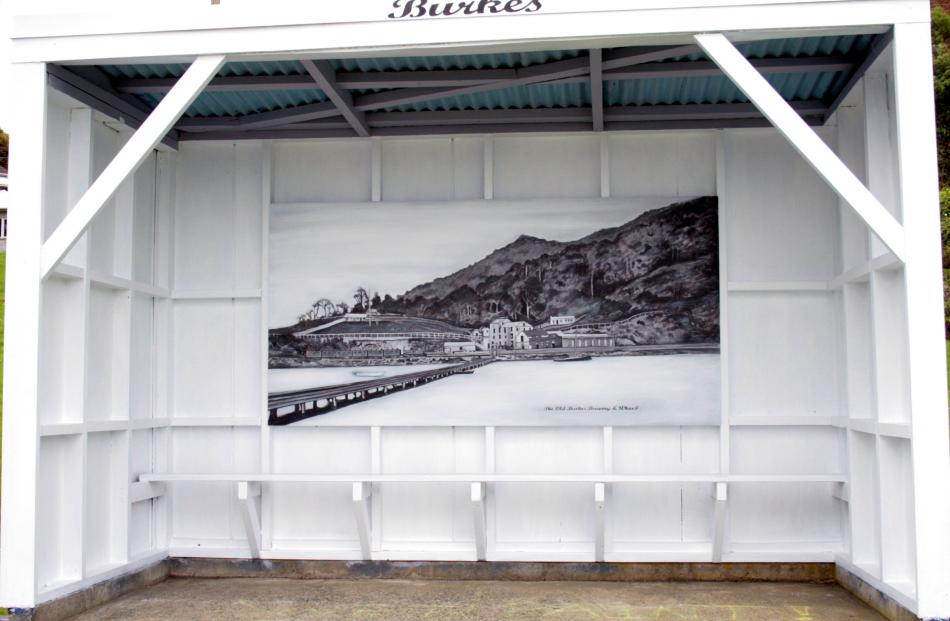 Some of the bus stop art painted by the late John Noakes is being replaced by new art works.
Keep Dunedin Beautiful has restored some of the 65 murals painted by Mr Noakes on bus stops around Dunedin but others are being replaced as they wear out.
The latest to be painted over is at Burkes, where a new mural, depicting the old Burke's Otago Brewery, has been painted by artist Daniel Meade.
Port Chalmers Community Board chairman Steve Walker said Keep Dunedin Beautiful had already painted over one mural at St Leonards three weeks ago and he had received a few phone calls when the old mural at Burkes was being painted over.
He said some people had phoned him because they were worried about the Noakes' mural being painted over but were ''delighted'' to hear what it was being replaced with.
There had been public consultation over the new mural, Mr Walker said.
''A lot of Noakes' murals around the city have been painted over, so it is just another example of that, which is completely supported by the Noakes family.''
He said the mural at Burkes was old and had already been touched up ''a while back''.
''I think Daniel is actually going to paint some yachts on the side of the shelter anyway, to respect what it previously was.''
He said the new murals would last a lot longer because the paint quality was better and they would also be covered with an anti-graffiti coating.
- by Dan Hutchinson