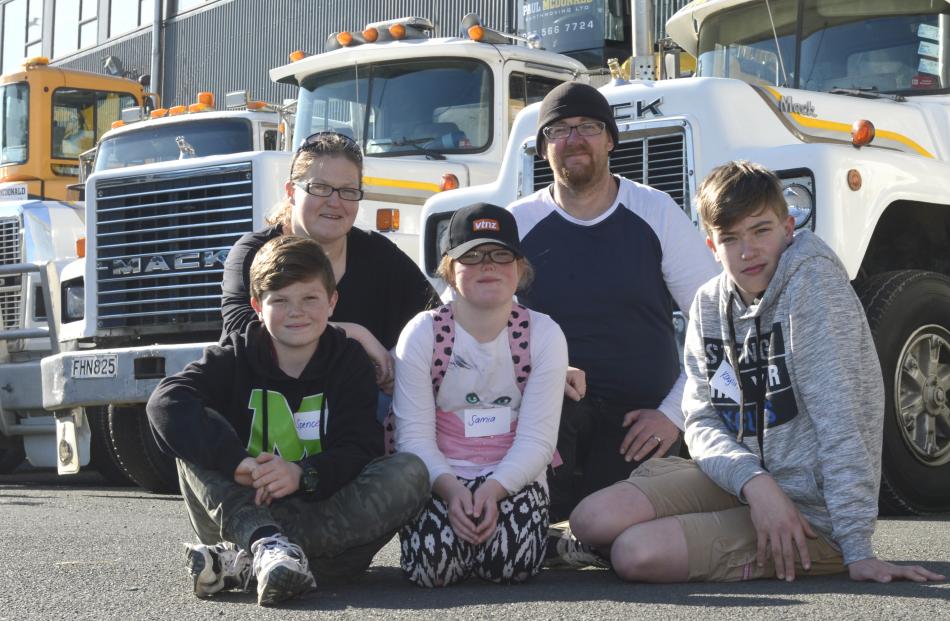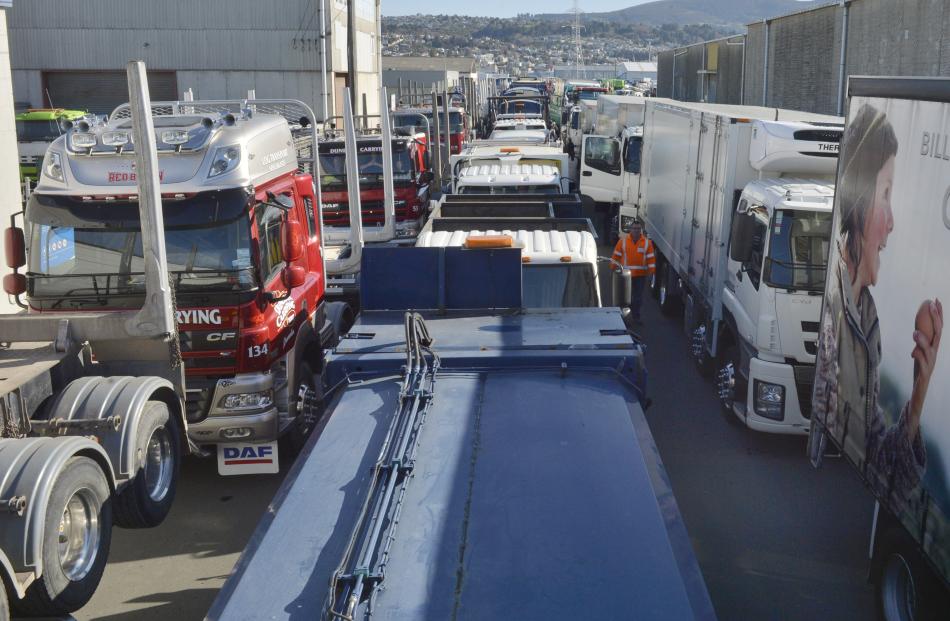 What goes around, comes around.
Former Dunedin resident Cindy Matthews remembers with clarity the joy that taking part in the Special Rigs for Special Kids event brought when she was 11.
Now that the 35-year-old type-1 diabetic has grown up and had children of her own, she was keen for them to experience the same delight at yesterday's event.
"It was great. I loved it as a kid. I'd never been in a truck before.
"I see it on Facebook every year and I've been like, I want to do that again with my family."
The family now lives in Invercargill and drove  to  Dunedin  at the weekend so Mrs Matthews' sons Kaylin (13) and Spencer (12), daughter Somia (9) and stepfather Bob Matthews could take part.
"They've been very excited for the last couple of weeks since they found out  we were coming up for this," she said.
Event founder and organiser Greg Inch said good weather attracted more than 200 trucks this year, and hundreds of children with special needs.
He has run the event for 26 years and he never tired of the job.
"I still get the same kick out of this as the day I started.
"It's seeing the kids, what they get out of it, what the community get out of it, what the drivers get out of it — it's a good all-round, feel-good day.
"It's bigger than Christmas for a lot of these kids.
"You talk to people here and I tell you, there's nothing but a happy day."
The unique trip took children with special needs and their families for a journey in large trucks around the city and on to  the Taieri.