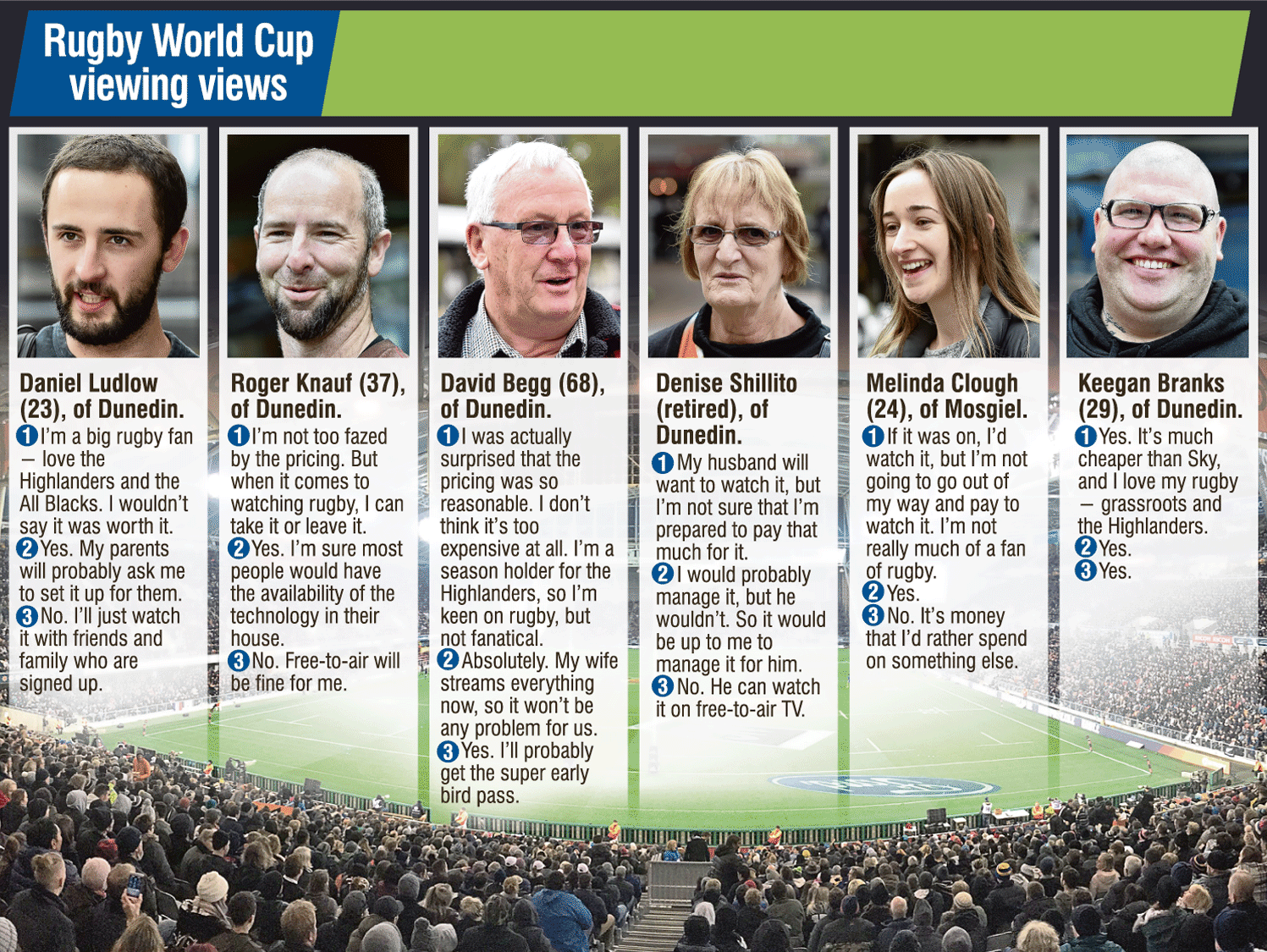 Changes to the way we watch live coverage of the Rugby World Cup are being likened to
The Muppet Show
, leaving some older rugby fans complaining like Statler and Waldorf.
The 2019 event in Japan will be live-streamed through the Spark Sport app.
A ''super early bird'' pass will be available in May for $59.99, but will gradually increase in price to $89.99 in the final days before the tournament starts.
Single match passes will be available for $24.99, once the tournament starts.
If there are any ''technical difficulties'' with the live streaming, broadcasting will be transferred to TVNZ's Duke channel ''within a few minutes'' so viewers do not miss out.
Spark has confirmed 12 games will be screened on free-to-air partner TVNZ in a mix of live and delayed games.
The semifinals on October 26 and 27 and the final on November 2 will be broadcast live and free.
Those wanting to live-stream Spark Sport footage to their television will need Google Chromecast and Wi-Fi.
Otherwise, they can watch it on a laptop or desktop computer using Windows 7, 8 and 10 and MacOS X on Chrome, Firefox or Safari. It can also be watched on mobile phones of iOS 10 and above or Android 5.0 and above.
Spark Sport is not yet available on Apple TV or smart TVs, but the company is working to introduce the function within the next six months.
Former Otago Rugby Union president Fred Daniel (79) said it was like watching The Muppet Show.
''I don't think they've thought it out properly.
''They've given very little thought to who we actually are.
''We [the fans] are the bread and butter that the game goes on.''
The change to the new provider had put him and many of his friends off.
He said the prices were acceptable but the technology required was inconvenient and an added expense.
''We don't have that kind of equipment. We don't use live-streaming at home.
''We live out in the country. We're both retired and we live on a pretty close budget situation.
''It would be costly and inconvenient to go and buy it and have it installed.
''This will put a lot of people off.''
As a result, he said he would be watching delayed coverage on free-to-air TV.
''The general feeling amongst the guys I meet with - the RSA servicemen and the wharfies - is we'll all go down to the pub if we want to watch any of the games live.
''But that's not so convenient at 3am.''
Former All Black and Otago representative Tuppy Diack (88) said the technology needed to live-stream the games was ''non-existent'' in his household.
''We're not computer literate, so it's cast a bit of doubt about how we are going to watch it now.
''I really want to watch all of the games.
''My grandchildren could set it up for me, but they live in the North Island. And I'm not a fan of watching games in the pub.''
The overwhelming majority of people on social media yesterday said they were unhappy with the prices set out by Spark.
Many said Spark was ''a joke'' and the live-streaming deals were ''a rip-off'', while others expressed concerns about low-definition picture quality and website crashes.
About 20 people were surveyed in central Dunedin yesterday about the Spark Sport app prices, but the vast majority said they had no interest in watching the Rugby World Cup despite the change of broadcaster.