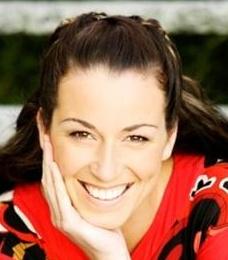 After the biggest talent search to be undertaken in the South Island, Otago Daily Times Big Night In artistic director Doug Kamo had good reason to look a bit tired at the concert cast announcement in the Southern Cross Hotel last night.
Mr Kamo has spent the best part of two months travelling around the regions and auditioning 170 performers for the cast in the landmark concert.
The Big Night In will celebrate the 150th anniversary of New Zealand's oldest daily newspaper, the Otago Daily Times, and is being supported by the Dunedin City Council as the opening community concert at the Forsyth Barr Stadium.
"From a vocal point of view, it would be the strongest ensemble that's ever been assembled in Otago. Our 10 regional guest artists are fantastic talents and we could have cast the dancers four times over," Mr Kamo said.
"We're absolutely delighted with the quality of the artists, which was outstanding. The standard was so high that, unfortunately, we couldn't fit everybody in. But we're hoping it will become an annual community event and that the people who missed out this time will be back next year."
However, some keen performers had hit a flat note, he admitted.
"There was a lady from Waimate who wanted to audition her 9-year-old Border collie. We had to turn that one down."
The national acts for the concert would be announced at the end of next month, Mr Kamo said.
Mosgiel singer Georgie Daniell (18) said she was counting down the days until November 12.
"It's very, very exciting. It's a massive stage and it will be a huge crowd. It will definitely be the biggest event I've ever been involved with," she said.
Ticket details for the November 12 concert at the Forsyth Barr Stadium would be released at the end of October, ODT circulation manager James Smith said.
The regional guest artists announced last night were. -
• Simon Green, Dunedin singer who made his stage debut in 1996 Dunedin Operatic production Les Miserables and who has since performed in major musical theatre productions around New Zealand.
• David Harrison, University of Otago music department electric guitar and ensemble performance teaching fellow who regularly performs with Dunedin bands the Oxo Cubans and Subject2Change.
• Georgie Daniell, started in music at the age of 9 and has been performing live since she was 14. Now 18, she is a full-time singer performing with several Dunedin bands.
• Greg MacLeod, started a semiprofessional career by portraying Jesus in Dunedin Operatic's Jesus Christ Superstar in 2001, before studying at Toi Whakaari: The New Zealand Drama School.
• Sequoia Cunningham, year 11 Logan Park High School pupil trained by acclaimed opera singer Patricia Payne. Last year, Sequoia (15) was the junior winner of the NEWZATS Cleveland Awards for solo singers.
• Jenn Shelton, a powerful vocalist who has worked with Ozzie Ozbourne and Kiss and performed three times at the New Zealand International Rugby Sevens in Wellington's Westpac Stadium.
• Libby Hamilton, Alexandra singer-songwriter who performs original songs at weddings and events as a soloist or in a duo with her sister Beth. Also a regular in the Oxo Cubans.
• Jody Direen, Wanaka singer who regularly performs on the rodeo circuit. She won Stars in their Eyes in Gore and will be appearing on the main stage at the Alexandra Blossom Festival in September.
• Jack Fraser, Invercargill real-estate salesman who performs in Southland musical theatre and at events. Has appeared this year in Les Miserables in Gore and Jesus Christ Superstar in Invercargill.
• Kylie Price, Dunedin singer-songwriter who has been playing guitar since she was 7 and singing since 11. She won the New Zealand Gold Guitar intermediate section last year and is another Oxo Cuban.
• Ensemble (from Dunedin, unless otherwise indicated): Ben Wombwell, Darrel Read, Finley Brentwood (Oamaru), Michael Grant, Louise Monson, Elita McDonald, Moly Devine, Christy Key, Halamehi Bloomfield, Kelly Hocking, Amanda Goodwin and Jenny Paris.
• Dancers (from Dunedin, unless otherwise indicated): Petra Leonard, Briana Heffernan, Kristie Leonard (Balclutha), Emma Holloway, Xzenia Witehira-Kutia, Elizabeth Adams, Sophia Collins, Lillian Pang, Edward O'Driscoll, Ben Thomas, Evan Fenemor, Eleanor Aldridge, Annalise Nelson (Geraldine), Toni Thomas, Steph O'Brien, Bryony Harrison (Balclutha), Rosalind Manowitz and Marv Kopa (Gore).