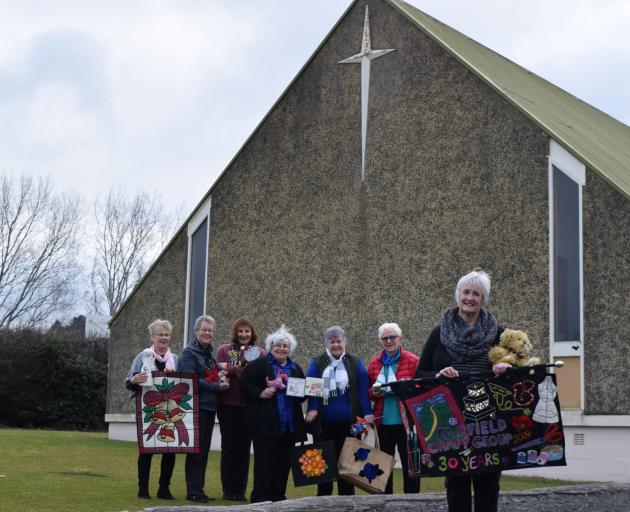 The "crazy fun'' at Fairfield Craft Group could leave you in stitches.
President Diane McNutt, of Fairfield, said the 40 years of the craft group had been "crazy but good fun''.
The group was formed after former Fairfield-resident Vilma Nelson held a meeting in her home in late April 1979 and a committee was formed.
The first group meeting was held in July 1979.
Nearly 30 members celebrated the group's 40th anniversary at the Village Green Cafe & Bar in Sunnyvale earlier this month.
When the group was formed, members created a list of objectives for the group including meeting once a month, providing people opportunities to learn crafts and providing support and friendship for young families in the growing suburb.
Other objectives were providing areas of interest to men and the opening of a craft shop in Fairfield.
"Some of the ideas did not eventuate but 40 years later, we are still meeting, still crafting, still learning and loving it.''
The group was originally limited to only Fairfield residents.
"Then we let some Green Island people come, then Mosgiel, Ocean View and then we had a waiting list.''
The membership peaked at about 80 members and the group met at Fairfield School, Mrs McNutt said.
She believed the drop in membership was due to more mothers working now than in the past.
The group met at Fairfield Community Church in Main Rd, Fairfield at 7.30pm on the first Thursday of the month.
Younger people could join the group to learn craft skills from the older members, she said.
SHAWN.MCAVINUE @thestar.co.nz