Three Dunedin theatres are teaming up in the hopes of saving their facilities from falling apart.
The Dunedin Theatre Network, which would involve the Playhouse Theatre, Athenaeum and Mayfair Theatre being refurbished and joined as a one group, will be put before the Dunedin City Council on Monday.
The council has already budgeted $17.1 million in the next 10 years on developing a mid-sized theatre following the closure of the Fortune Theatre in 2018.
Dunedin Repertory Society president Jemma Adams said each of the buildings were heritage buildings that needed attention if they were to keep running.
The Playhouse Theatre, owned by the society, had only five to 10 years left if no action was taken.
"If you don't invest in these buildings they will crumble."
The plan would cost $38.15m and would take place from 2022-29.
The $17.1m already put aside by the city council would act as a cornerstone to the funding and the rest of the money would be independently raised by the theatres.
The Athenaeum and Mayfair Theatre were already candidates for a mid-sized theatre.
With the new concept the city would get the best of both facilities, as well as renovations to the Playhouse.
"It will make the city's dollar stretch a lot further."
The renovations would be done in stages to ensure the theatres were not overlapping while looking for funding.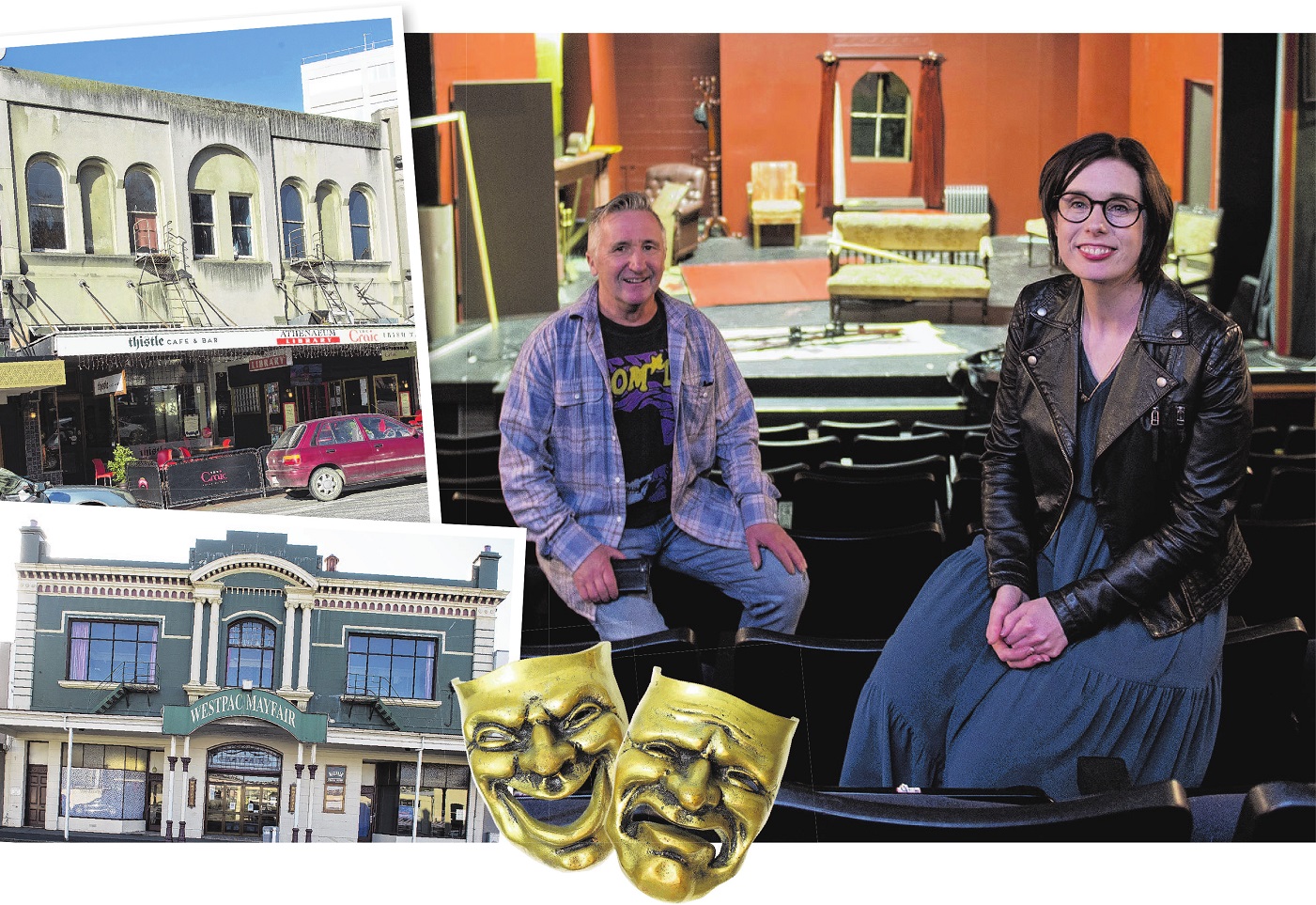 It was "not a small sum of money" to raise, but early discussions had shown it would be possible with the council's support.
Once all the work was complete, the three theatres would be an entity together, which would bring benefits such as joint ticketing.
Theatre groups were not uncommon overseas and the idea was not a new one.
The buildings were deteriorating and teaming up was the best way to work on each individual site, she said.
Athenaeum owner Lawrie Forbes said the concept would bring together the art community.
The three theatres were already spread throughout the city in a beneficial way and being joined as one group would allow them to work positively together.
Mr Forbes admitted he was not much of a theatre person, but bought the building with hopes to turn it into an active arts space.
He believed the concept was the right way forward.
Included in the refurbishment plans for the building is a centre for writing, two performance studios, back of house facilities and supplementary studio spaces.
The Mayfair Theatre would have its 400 seats, 90sq m small performance space and 55sq m meeting room improved and retained.
The Playhouse Theatre would demolish and rebuild its 1960s rear extension to improve accessibility and circulation, as well as improving its 130 seats and upstairs space.
All buildings would have new technology fitted and earthquake strengthening.
The Playhouse would cost $4.64m, the Athenaeum $12m and Mayfair $21.5m.