Plans to train hundreds of Dunedin residents as tradespeople to build the city's new hospital will require significant government funding and certainty of the project's timing, a building industry figure says.
However, Leighs Construction managing director Anthony Leighs described the plan announced on Wednesday as "fabulous in principle".
It was also supported yesterday by Dunedin Mayor Dave Cull, who described it as "fantastic" for a city that prides itself on education.
On Wednesday, Local Advisory Group convener Pete Hodgson revealed a plan to train as many Dunedin people as possible to work on the $1.4 billion project.
Mr Hodgson said he wanted training to begin for local apprentices and other workers before construction starts in about two years.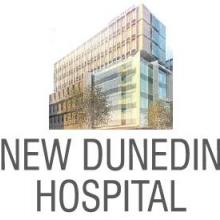 Mr Leighs is former chairman of the New Zealand Registered Master Builders' Association, and his company's work in Dunedin includes the University of Otago Dental School and science precinct redevelopments.
He said he had tried to advocate for a similar approach at the time of the Christchurch rebuild.
While training there was ramped up by polytechnics, the idea did not come to fruition because it lacked a co-ordinated approach led by the Government, and the required funding.
That would be required in Dunedin.
"The practicalities of it - it needs some real commitment and significant funding from the Government to make it happen."
Mr Leighs said trainees could not be put through apprenticeship training "as we know it" in advance of a big project, as the work was not there to train them on.
"One needs to come up with an appropriate scheme as to how can you give the relevant training for them to develop the relevant experience before the project comes.
"They need to be trained in a classroom-type environment."
He said it was important there was certainty about when the project would begin.
"It would be a terrible thing to go and train several hundred young people for a project that doesn't happen, or a project that potentially gets delayed a few years."
Mr Cull said the city council was conscious the hospital build was expected to take place at the same time as the central city upgrade.
"We're aware there's going to be an increased demand on contractors, and everyone is talking to each other with a view to ironing that out."
He said the plan to train people was "fantastic".
"We're an education city, that's what we do."
It was also good for Dunedin's young unemployed population, and would treat them as a resource instead of a problem.
The city historically had slightly higher youth unemployment than other places.
Giving them skills and a job on a construction site seemed "a bloody good idea".