Businesses ''can't wait'' for customers to return, and now, they don't have to.
Retail stores, hairdressers, cafes and restaurants have been busy preparing for their doors to reopen today.
However, while they are looking forward to some sense of business as usual, it seems not all will reap the same benefits.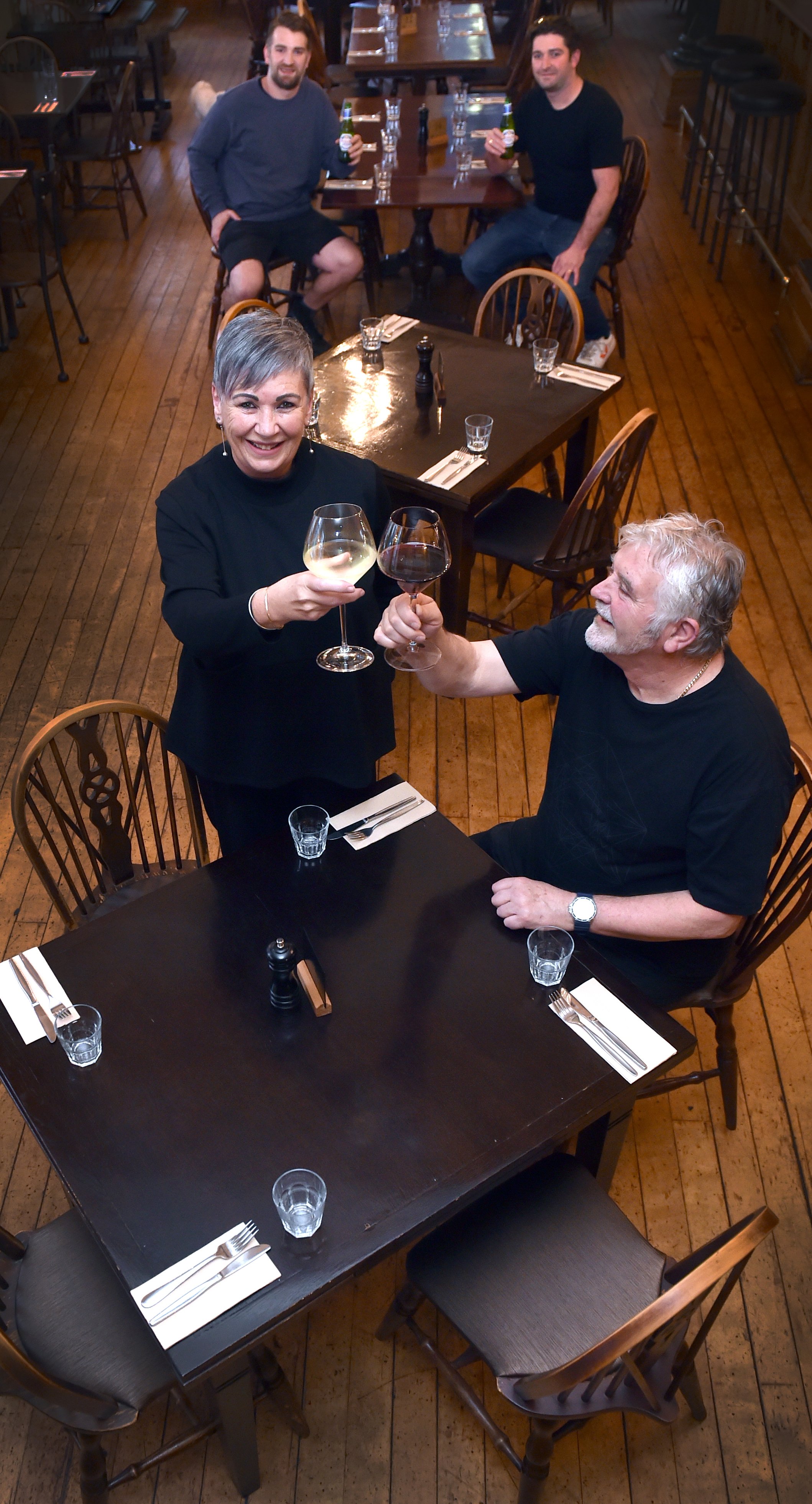 Etrusco owner Meegan Gianone said, while she is happy to be in Alert Level 2, the 50-person restriction at hospitality premises at one time would not be so good for the family's large indoor restaurant.
They would usually seat between 140 and 200 people.
''Realistically, I don't know how long you are supposed to maintain, because all the fixed costs are still there.
''But for the immediate future, we will suck it up and with pleasure, because you have got to look after locals.''
Mrs Gianone said getting people to scan in should not be too difficult, as staff would be able to ''get them at the door''.
For Emerson's Brewery, having an outdoor space meant they had a little more freedom with customer numbers.
Hospitality manager CJ Janssen said the restaurant could have 50 people inside, as well as fit 50 people outside when safely distanced.
Mask-wearing and scanning would be enforced and managed by security contractors during busier times, and by staff during the quieter times.
Best Cafe owner Jessica Marks said, as a smaller cafe, it seemed ''strange'' that restrictions were not based on a restaurant's size.
''A really huge restaurant that has heaps of space could happily cater to 100 people ... versus my restaurant which is quite small.
''We would not be able to have 50 people in here at all.''
Bacchus Wine Bar & Restaurant owner Stephen Hannagan said they would take the same approach.
''It worked pretty well for us last time ... you just have to get your head around a few new bits, like the mask-wearing and scanning.''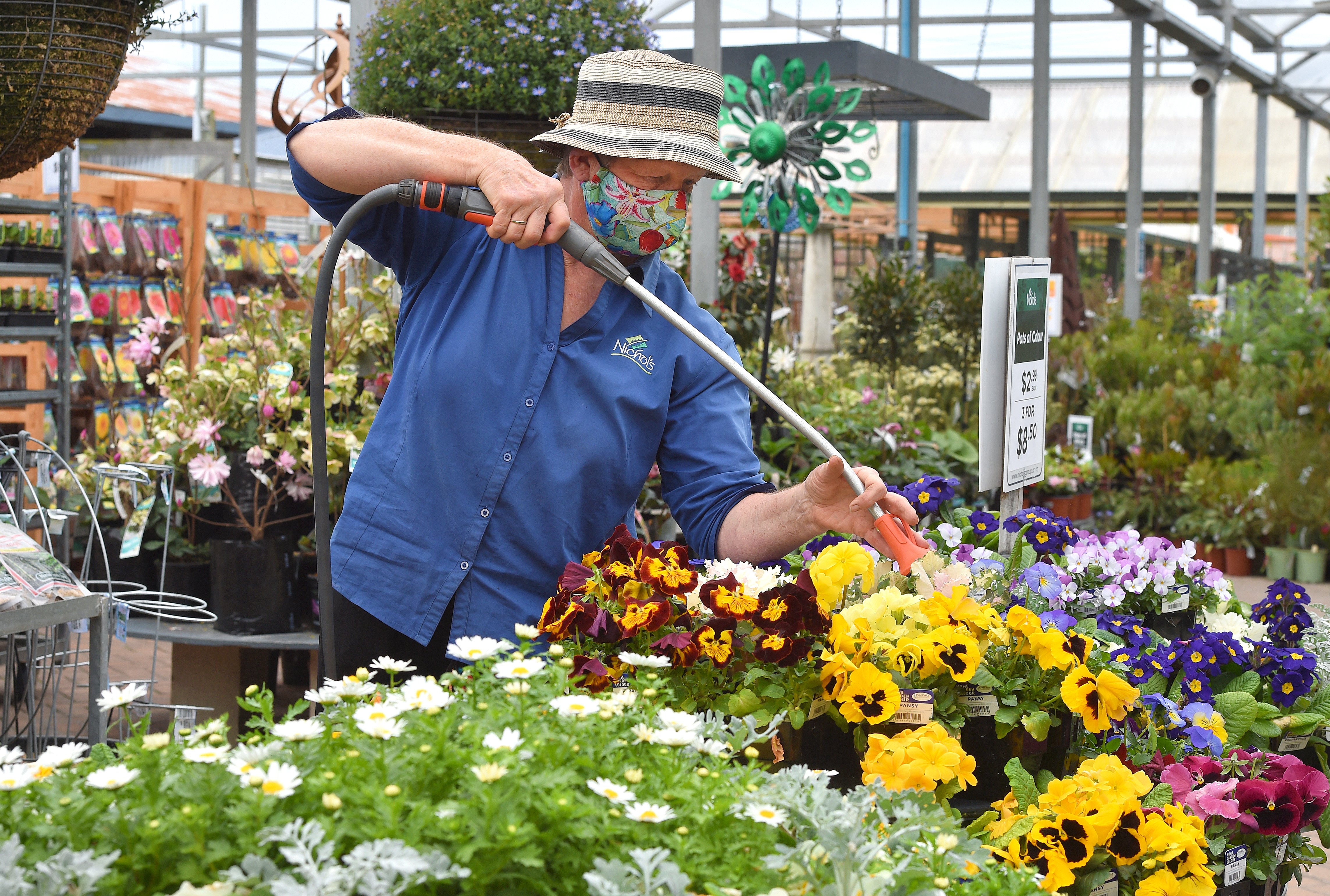 Retail stores are also happy to see customers back.
The Government has not set a specific limit on how many people can go inside retail stores at one time, but they should limit the number of people to ensure physical distancing is possible.
Wal's Plant and Fun Land sales and marketing manager Michelle Lightfoot said having customers back was ''a blessing''.
A sign out the front would make it clear that no mask meant no entry, and customer-facing staff would wear masks, which was also legally required, she said.
The mini golf course and maze would be able to operate, but with restrictions on numbers.
Nichol's Garden Centre garden goods buyer Karen Speer was ''enthusiastic'' about shoppers returning.
Sanitising stations, QR codes and manual sign-in forms were set up at each entry, and arrows had been stuck on the floor to outline a path for shoppers.
Ms Speer said a separate set of rules would apply to the cafe within the shop, where numbers would be even more restricted, and tables had been spaced out.
A Warehouse Group spokeswoman said a team member at the store entrance would ''strictly'' limit the number of customers in store at any one time.
Hairdressers and barbers have also returned, but those who like to sport a styled beard may not want to get their hopes up.
Bloke Barber owner Keri O'Connor said mask-wearing meant beard trims and wet shaves could not happen yet.