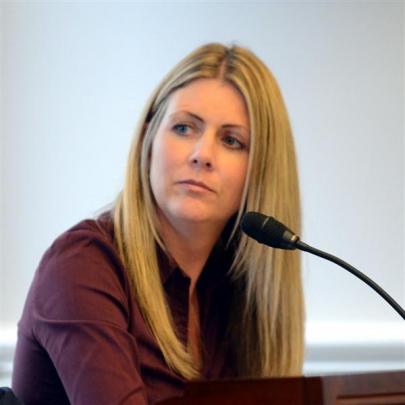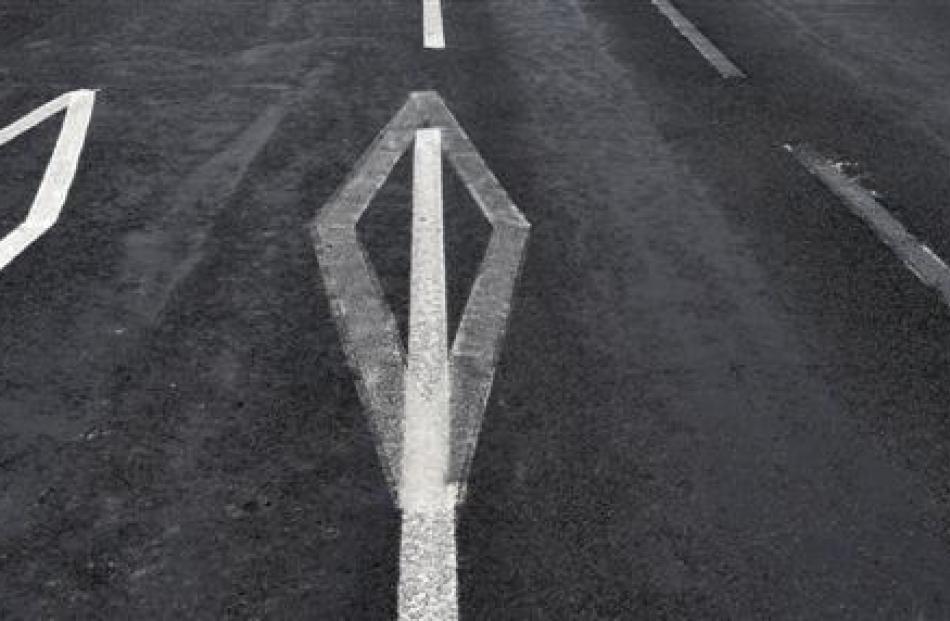 Council staff and management bungled the roll-out of South Dunedin's cycle network, letting down the mayor, the councillors, and the city in the process.
And if that seems a harsh summary, bear in mind it is not an opinion of the Otago Daily Times, but the opinion of Dunedin City Council infrastructure and networks general manager Ruth Stokes.
In the first of a special three-part series, reporter Craig Borley sat down with Mrs Stokes this week to clear up what went wrong, why, and why Dunedin should have faith that the mistakes will not be repeated.
It's official - the South Dunedin Cycle Network has been bungled.
In late May, most work on the network was put on hold while council staff re-evaluated progress to date.
The council had been inundated with feedback on aspects of the cycle network.
Feedback on new infrastructure was expected, Mrs Stokes said. But the level of feeling attached to the cycle network was different.
It was not just members of the public.
School bus routes had to change to accommodate new traffic islands that did not allow buses their required turning circle.
The Fire Service had discovered some traffic islands were effectively impassable by their appliances.
Standard two-way intersections had become one-way intersections, leaving all sorts of road users to detour, confused and angry.
Redundant road markings had been removed but were still visible enough that some drivers were following them.
And all across the Flat's cycle network, adequate signage was most conspicuous by its absence.
Mrs Stokes, who joined the DCC in February this year, put the blame for all those issues at the feet of the council.
Some mistakes appeared to be human error.
Unfortunately those errors were often exacerbated by a lack of managerial oversight - a system in which council staff were left to make decisions for which they should never have had full responsibility, she said.
In the case of Hargest Cres, Mrs Stokes said the final, most up-to-date design was given to construction contractors.
Unfortunately, and inexplicably, that design did not account for standard turning circles.
''We got it wrong,'' Mrs Stokes said.
''Mistakes have been made. Previously it was left to DCC's 'technical experts' to make decisions with limited managerial oversight. That model's now changed.''
Added to that was a contracting system by which the council had let contracts for myriad aspects of the cycle network.
Instead of one contract being given to complete the job in its entirety, there were separate contracts for things like design and safety auditing. And signage.
That left finished or partly finished stretches of cycle infrastructure effectively impotent, as the signage contract had not yet delivered.
That ''fragmented approach'' to contracting was much harder to manage than a single all-encompassing contract would have been, Mrs Stokes said.
Since late May such mistakes have been accepted and analysed, with plans put in place to ensure they would not be repeated, Mrs Stokes said.
From now on there would be a single contract. Downer, the firm responsible for most of the work done to date, would be retained.
But in a change from the previous management model, the council would now employ an external contractor to project-manage the entire South Dunedin Cycle Network.
That single manager, co-ordinating a team with a single construction contract, reporting regularly to the council executive leadership team, would provide the needed oversight to ensure things were done correctly, she said.
And the public should take some heart from that.
The council - at a staff level - was in a state of considerable change and regeneration, bringing it into line with modern ''best practice'' operating methods, she said.
That meant fresh consultation with bus operators, the Fire Service, and other parties affected by the cycle network were now under way.
It meant the city should expect all of Stage 1, 2 and 3 (see graphic opposite) of the South Dunedin Cycle Network to be finished and running by Christmas this year. Including signage.
It also meant the ''Stage 4'' sections of the network would now be put into the same pot as the rest of the city's upcoming cycleways and compete for priority with them.
Those ''Stage 4'' works included the north-south link from Victoria Rd to Neville St, and the west-east link from Caversham's Law St to The Oval.
The wash-up of all of that is a contrite council staff who are determined to get the cycle network constructed properly, on time and on budget.
That is something they owe the city's elected representatives, and the city itself, Mrs Stokes said.
''The organisation have let our Mayor and our councillors down by just not doing this properly.
''It should be a good news story for the city. We should be building environments that people are proud to live in. And we just haven't got it right.
''But we will get it right.''
---
At aglance
The state of South Dunedin's cycle network
Has work stopped on the South Dunedin Cycle Network?
Construction work was put on hold in late May. Work has not ''stopped'' - redesign, consultation and planning have all been continuing.
Why was construction paused?
Because of the level of feedback the council was receiving, and because it made sense to re-evaluate sooner rather than later.
Why has there been limited signage and will this be sorted?
Signage, or lack of it, has been a talking point on the network. It was initially a separate contract, and that ''fragmented approach'' caused issues. Signage will now be part of an all-encompassing contract. All signage will be up on all SDCN's completed streets by Christmas.
What caused the problems?
Many contracts were let for various parts of the SDCN, and that created a fragmented approach lacking the needed leadership oversight and continuity. DCC staff were also left to make decisions with limited managerial oversight.
That model has now changed. There will be one contract, one manager, and a stronger leadership.
Will some of the contentious parts of the network be removed or redesigned?
Yes. 
Hargest Cres islands - was that really the design, and how did that happen?
It was a mistake. Contractors built the islands accurately to the plans provided by the DCC. But somehow those plans had not allowed for standard turning circles. DCC accept their staff made a mistake. The islands will be replaced within two months.
Will those alterations require new ratepayer funding?
No. All required alterations will come from the existing budget for the SDCN - about $6 million.
When will the entire SDCN be complete?
Much of it will be complete by Christmas this year. However, Stage 4 projects will no longer be given priority ahead of the rest of the city's network. Instead they will compete with all other cycle projects and be completed accordingly.
---