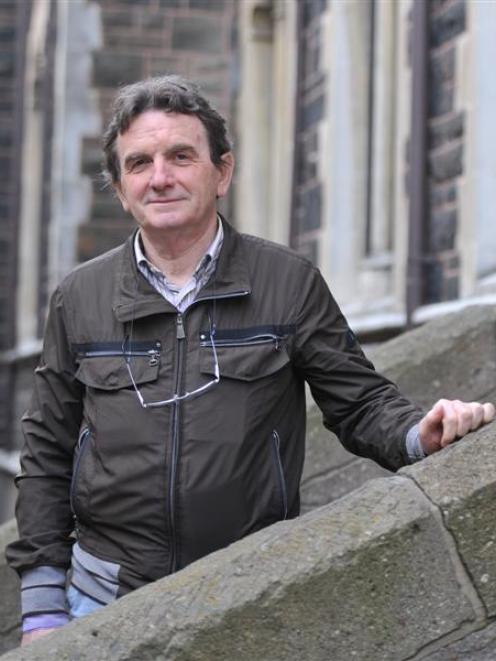 Prof Claudio Modena, a leading Italian structural engineering specialist, has warned against the danger of too many heritage masonry buildings being demolished in the aftermath of the Christchurch quakes.
Prof Modena, who is professor of structural engineering at the University of Padova, said in an interview that an emotional impulse towards extensive heritage-related demolitions had also been felt in Italy in the aftermath of several recent quakes.
He hoped any such psychological overreaction could be avoided in this country and noted that reinforced buildings had also been heavily damaged or destroyed in quakes in Christchurch and elsewhere.
Prof Modena, who is deeply involved in international research investigating how traditional materials can be enhanced to boost earthquake performance in heritage buildings, spoke to about 40 people at a public talk at the University of Otago this week. His lecture considered Italian research and practice involving the ''retrofit of stone masonry buildings'', and was given in association with the Historic Places Trust and New Zealand Society for Earthquake Engineering.
Some heritage advocates have recently complained of authorities recommending demolition of some unreinforced masonry buildings which could be saved.
In his hard-hitting talk, Prof Modena highlighted the need to assess the real behavioural characteristics of buildings, including how forces acted on them, and how they achieved equilibrium.
After major quakes in Italy, including one in northeast Italy which resulted in more than 900 deaths in 1976, considerable retrofitting of unreinforced masonry buildings had been carried out.
But later earthquakes and ''a lot of collapses'' had in many cases highlighted deficiencies with some of the retrofitting.
Replacing wooden floors with concrete and ''jacketing'' walls with reinforcing had often increased damage, but adding more wood to wooden floors and undertaking good preventive maintenance could improve heritage building safety.