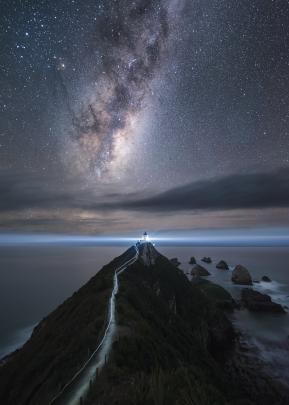 Murray McCulloch is making something of a habit of success in the Otago Wildlife Photography Competition.
On Saturday, Mr McCulloch (31), of Dunedin, was declared the overall winner, as well as photographer of the decade, and also winner in the animal over 15-year-old age category in the latest annual event held at Otago Museum.
He said he was feeling "pretty great" about the wins in the 20th annual competition, and he also won the same competition in 2014, with an image titled "Flower Refraction".
In the latest contest, Mr McCulloch used a macro lens to capture the winning image of a greatly magnified bluebottle fly at the Dunedin Botanic Garden.
"It's all about getting the lighting right.
"I always love the insects and the really unusual things that other people don't really photograph."
Mr McCulloch is a geotechnical engineer at the Macraes gold mine.
This year, there were 2125 entries in the competition from throughout Otago, comprising 53 videos and 2072 photographic entries.
After the awards ceremony at the museum on Saturday, the 20th Otago Wildlife Photography Exhibition opened to the public in the museum's digital gallery, and will run, with free entry, until August 4.
As overall winner, Mr McCulloch received a Canon EOS M50 twin lens kit, worth over $1700. His prize as photographer of the decade was a Canon Image PROGRAF Pro-1000, valued at more than $2200.
Individual photography category winners and highly commended entries were awarded vouchers for Jonathan's Photo Warehouse.
The winner of the wildlife in action category received a GoPro.