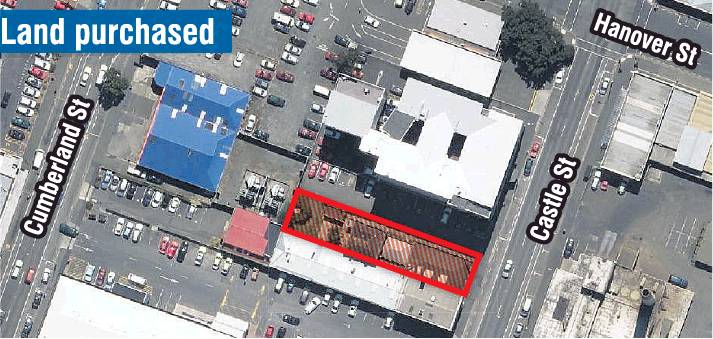 Work and Income New Zealand has promised its central Dunedin office will stay in the city centre, despite being forced to make way for the new hospital.
The news comes as the Ministry of Health confirmed it had bought land at 174 Castle St, as the hospital work is fast-tracked.
Health Minister David Clark last week announced work would begin in 2020 on the smaller of two planned buildings on the site.
An outpatient and day surgery building would be built on the block containing the Wilson Parking building, which also houses Winz and is used by the Otago Polytechnic.
It is expected to be built on the site of the Wilson Parking building by St Andrew St.
Ministry of Social Development southern regional commissioner Jason Tibble said the fast-tracked hospital build ''does mean there's more urgency for us to find a new home for our Work and Income office in Dunedin central''.
Earlier this year, the agency held a survey of more than 2600 people, which asked what they would like from a new site.
''The four key themes that came from the survey was that our new site needed to be centrally located, close to public transport, particularly the soon-to-be completed bus hub, easily accessible and if possible, have free or low-cost parking options nearby.
''We are trying our hardest to accommodate all of these preferences.''
Mr Tibble said there was a lot to work to get through before confirming the final location of the new office.
There were also commercial sensitivities, so he was limited in what he could say about what properties were being considered.
''We can say the Work and Income office will stay in central Dunedin and that we're looking at both permanent sites, and also temporary options for the meantime.''
A Ministry of Health spokeswoman said a property had been bought for the hospital at 174 Castle St.
It had been used for tenanted accommodation.
''The procurement process is still under way so we can't comment in detail at this stage.''
She said a heritage consultant and independent quality assurance services provider were expected to be appointed to the hospital project in the next few weeks.
A town planner was expected to be appointed in January or February.