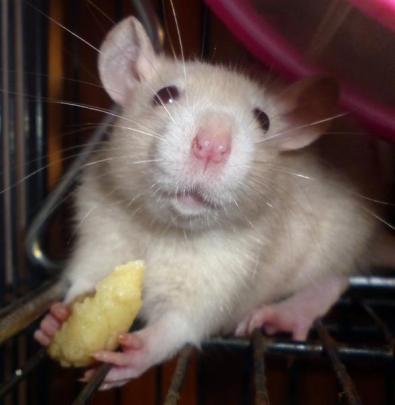 When 4-year-old Kaia Powell won a highly commended award in the 2014 Otago Wildlife Photography Competition, there were more than a few eyebrows raised over whether she actually took the photo.
In fact, Kaia's mother Jessy, who is a photographer, said she was worried people would think she had taken the photo and entered it in the under-14 plant category under Kaia's name.
''People questioned whether I took the photo, but then I showed them my photos and they said, 'oh yeah'.
''You can clearly see Kaia's photos are much better than mine.''
Mrs Powell said she also entered photos in the competition, but did not win any awards.
''I should have taken one of Kaia's and entered it under my name,'' she joked.
Mrs Powell said Kaia had been taking photos since she was aged 2.
She had difficulty learning to talk, and was given an iPad to help her.
It wasn't long before the toddler learnt how to take photos with it, and took great joy in photographing her parents.
Kaia's father, Tim, said living in a house with two photographers was like ''living with the paparazzi at times''.
Mrs Powell said her daughter had a good eye for composition.
''She does it without even thinking about it. She's very arty. She likes drawing and painting, as well.''
Kaia's award-winning photograph, titled Are There Fairies?, was taken on her mother's iPhone and was one of nearly 1200 submissions this year.
The photograph, along with the category winners, runners-up, Jury Prize winner and a selection of other hand-picked entries, can be seen in the Otago Museum's Level 1 Gallery.
Although Kaia is still very young, she says she has already decided what she wants to be when she grows up.
Surprisingly, it doesn't involve photography.
''I want to be Spiderman. I'm quite good at climbing, you know.''