They've got the Northern Lights, we've got the Southern Lights. They've got 4.5 million residents, we've got a population of roughly 4.5 million.
But the Norwegians have now gone a bit too far in the one-up stakes and targeted one of New Zealand's most beloved icons - the pavlova, or the "pav" as it's more affectionately known.
A Norwegian chef and his army of 35 helpers have whipped up controversy by smashing the Kiwi's 50m2 world record pavlova by cooking up a whopping 85m2 beast.
Students from Eastern Institute of Technology previously held the record with their 50m2 "Pavkong" in 2005.
It stretched 64m and was made up of 5000 egg whites, 150kg of sugar and 150 litres of cream, beating the previous record of 45m held by Te Papa Museum in Wellington.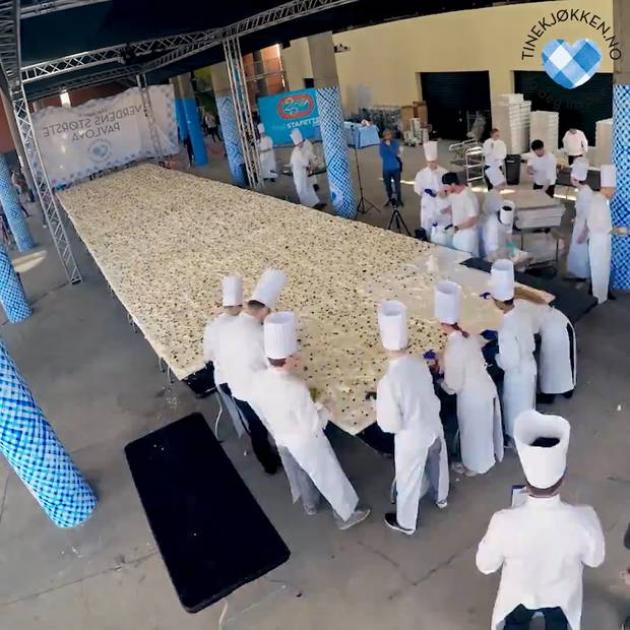 In what can only be described as a culinary conflict of international proportions, a Norwegian pastry chef only known as "Bernhard" rounded up his team to smash the Kiwi's previous record announcing "we are going to write history today".
"The world record in the pavlova cake is at 50m2. We will try to make over 50m2," he yells to his helpers.
They used 4200 egg whites, 800 litres of vanilla cream, 200 baskets of raspberries and 150 baskets of blueberries.
He's clearly concerned about time as he yells "come on move it, move it".
"We only have one hour left."
After just four hours their world record was complete, amassing a whopping 85m2.
But while the Norwegians might feel they're creaming it, Kiwi chef and pav lover Al Brown, "who simply adores pav in every shape and form", wasn't impressed.
"By the sounds like their cream to meringue ratio might be a little bit off. Controversial," he said, having not yet seen the video and photographic evidence of the Norwegians new sweet treat.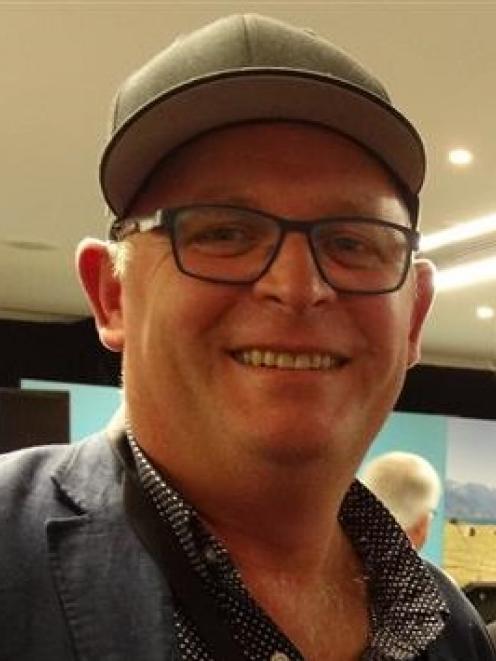 "If they're using less egg whites and way more cream it sounds like it's a meringue slice more than a pavlova."
As for the topping - berries - Brown said a pavlova was a "vehicle for seasonal fruit".
"It's a celebratory dessert that I think should be rocked out at every occasion in New Zealand. But it should basically be the window of what the fruit is in season. If I was making a pav today I would probably have a bit of feijoa or tamarillos, or even quince.
"If it's summer in Norway it would have made sense that they used berries."
As for finishing it in four hours, Brown said they must have had some massive cake mixers on deck.
However, a pavlova wasn't necessarily about size, it was about taste.
"Anyone can say they've made the biggest pav in the world, but really, it's all down to the eating of that pavlova.
"I think they probably need a New Zealand judge, someone like myself, to be flown over to verify this pavlova. They can't just pull something like this out 'we've made the biggest pav in the world' without consultation from New Zealand."
Chris Collins, chief executive of Eastern Institute of Technology, was shocked by the news.
"Looks like we might have to go and find some more eggs. Good on the Norwegians.
"I'll have to check to see whether our chefs are up to cracking a few thousand more eggs to restore national pride."
Christchurch chef Aaron Campbell also created a 50sq m pavlova in 2010 but was not up for official status as he made 440 small pavs over 100 hours.
- By Belinda Feek in Hamilton