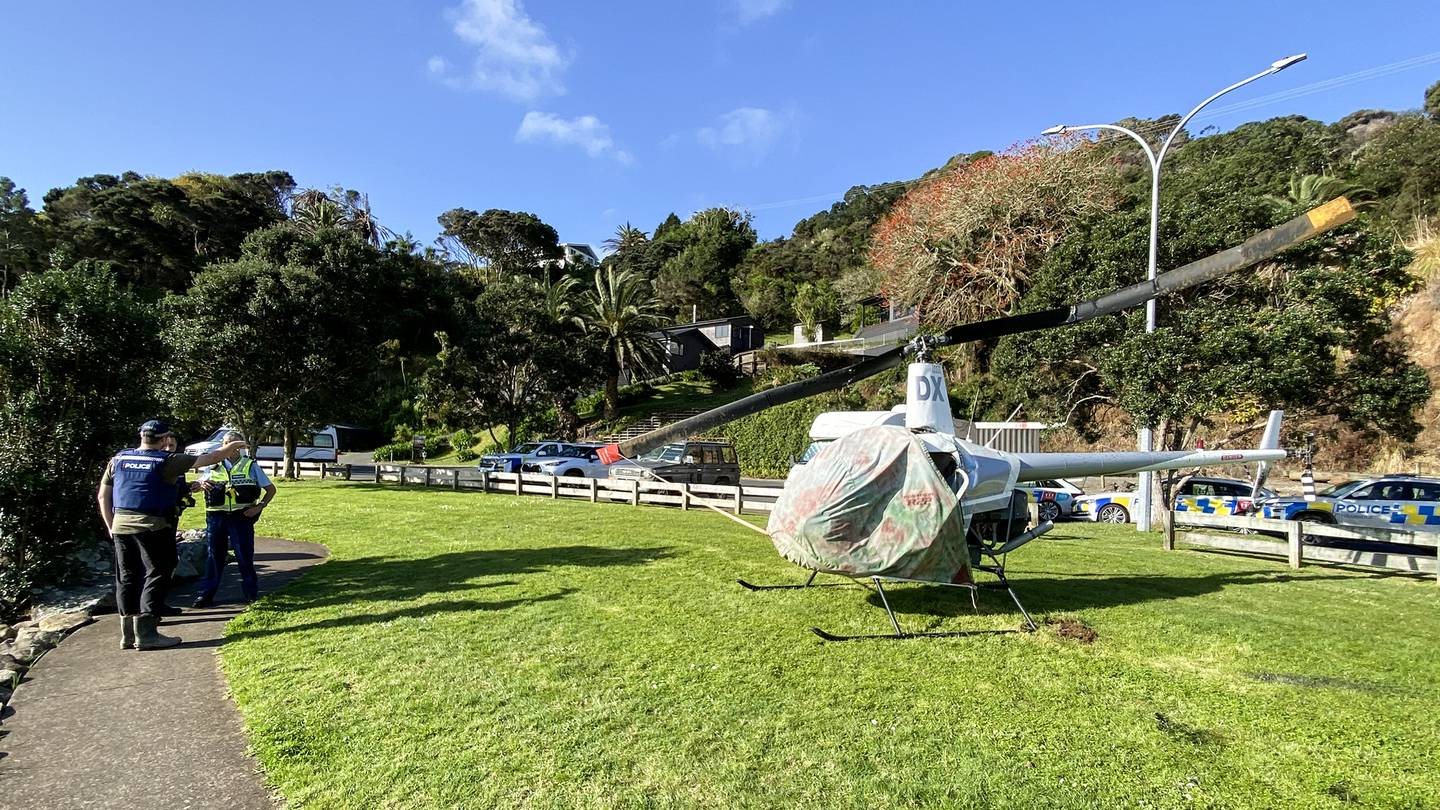 A Robinson helicopter has rolled onto its side during take-off today with two people onboard, damaging the aircraft and leaving one person in hospital.
Photos of the aircraft show it suffered badly damaged rotor blades.
The incident occurred at Whangaroa in the Far North about 3.20pm.
A Whangaroa local told the Herald the helicopter had got into trouble taking off and ended up "on its side".
Police were on the scene and it's understood ambulance staff attended to the occupants.
A Civil Aviation Authority spokesperson said the agency is investigating.
"The Civil Aviation Authority has been notified of an accident in Whangaroa today, 17 September 2023, in which a helicopter rolled onto its side during take-off.
"There were two people on board, one person has been taken to hospital. Police are in attendance.
"The Transport Accident Investigation Commission will be notified as per usual procedure.
"In the coming days, our investigators will work to understand what happened and why it happened. It is too early to comment on whether any further action will be taken."
Police the incident happened when a helicopter had difficulties during take-off in Northland.
"Police were called about 3.19pm to the scene on a grass area near the Big Gamefish Club, Whangaroa.
"The two people on board were able to get out of the aircraft. They were uninjured. However, the helicopter rotors were bent. CAA are now investigating the incident."
A woman has posted a photo on social media of the helicopter which has suffered damage to its rotor blades.
She said four police cars, an ambulance and a Fire and Emergency vehicle have all responded to the incident.
St John said one ambulance assessed and treated two patients, with one in a moderate condition transported to Bay of Islands hospital and one in a minor condition treated at the scene.
Its crew have now been stood down from the "aviation incident".