A new wave of Covid-19 infections is sweeping New Zealand and could rival the heights of the March Omicron outbreak, when more than 1000 cases a day of the pandemic disease were being reported in Otago and Southland.
Daily case numbers have been steadily climbing and for most of last week the South recorded more than 600 new cases a day.
Yesterday, University of Otago epidemiologist Michael Baker said the increase of the national seven-day rolling average of Covid cases by more than 2000 in the past fortnight was convincing evidence a new wave of the disease was sweeping the country.
Many of those cases were expected to be new and more infectious variants of the Omicron strain, Prof Baker said.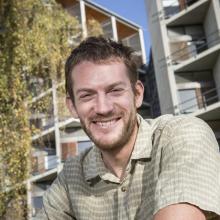 University of Canterbury Covid-19 modeller Michael Plank agreed with Prof Baker's assessment, and warned all parts of New Zealand were experiencing rising case numbers.
"The new variant BA5 is daily rapidly taking over and it will probably become the dominant variant," Prof Plank said.
"It is spreading faster, we are starting to see the effect of that in case numbers now, and I do think it's likely we will continue to see a significant increase in case numbers over the next few weeks.
"We can model what the current wave is likely to look like. The potential is that we could have a wave comparable to the first wave we had back in March.
"There is uncertainty about how much this new variant will evade our immunity, but there is also uncertainty in terms of how people will respond and if they will become more cautious, and whether the Government will introduce some additional public health measures," he said.
There were 11 new deaths of people who had Covid-19 in the South over the weekend.
The 114 deaths in the region so far are 7.5% of all the 1505 Covid deaths in New Zealand, and if combined with Canterbury's 222 deaths mean that the three southern regions combined make up 22% of the national toll.
Prof Plank said the South's apparent over-representation in that grim statistic probably reflected demographics.
"I suspect that Auckland has a younger population than some of the southern regions so that is possibly a factor in the number of deaths."
On Saturday 624 of the 6460 new Covid cases in New Zealand (9.6%) were reported in Otago and Southland.
Yesterday's 477 new cases in the South were again 9.6% of the national total of 4924.
There were 19 people in southern hospitals yesterday who had Covid-19.
Prof Plank said while Auckland and other northern centres had experienced a massive early surge of Covid-19 and then a decline, the disease in the South Island had been "more of a slow burn".
"Our healthcare system is already busy with things other than Covid and if we see an increase in the health burden from another wave of Covid that is only going to make that worse."
Dunedin is set for a large week of social gatherings given the All Blacks play Ireland on Saturday night.
Prof Plank urged people to continue, or return to, wearing masks to give themselves and others some protection from the virus.
"Possibly some people have got out of the habit of wearing a mask but now is a really good time to think about your decision-making, the risks that you are taking, and the precautions that you could be taking to reduce that risk."