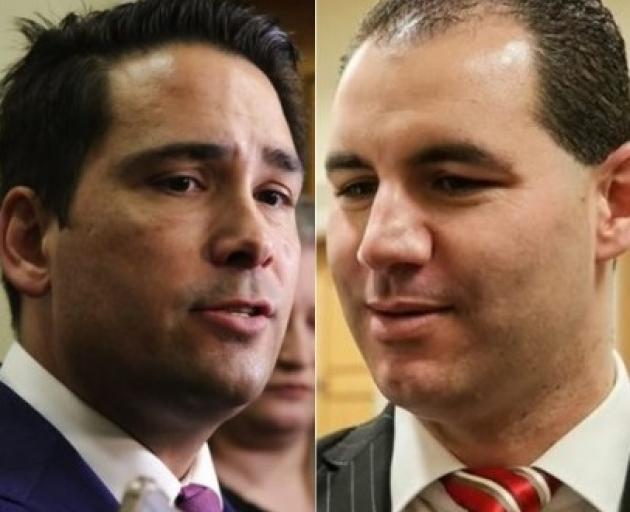 Jami-Lee Ross has released texts between him and National Party general manager Greg Hamilton.
The Botany MP has been at the centre of a scandal surrounding National after he quit the opposition party on Tuesday and accused Bridges of being corrupt. He has laid a complaint with police about alleged electoral donation fraud.
Yesterday, Ross released a secret recording of Bridges calling list MP Maureen Pugh "f***ing useless."
Bridges apologised to her soon after the tape was released.
On Tuesday Ross stood in front of media for an hour and launched a scathing attack on Bridges - calling him a "corrupt politician."
Bridges denied this and said the tape Ross released on Twitter showed no evidence of his claims. "He is a liar, and he has defamed me."
In a series of text messages sent to media today, Ross said the texts show "National knew about legality issues with the donation back in September.
"I had also been telling them back then that Simon Bridges was the one offered the donation. Their statement that they knew nothing of it was false. I was falsely called a liar by the National Party," Ross said in his message to media.
He also referred to allegations made about his treatment of women in a Newsroom website article today.
"You will be interested I am sure in any comment on the Newsroom article. I make no comment on that. I am considering my legal options.
"I won't be doing a stand-up today. I am no longer in Wellington."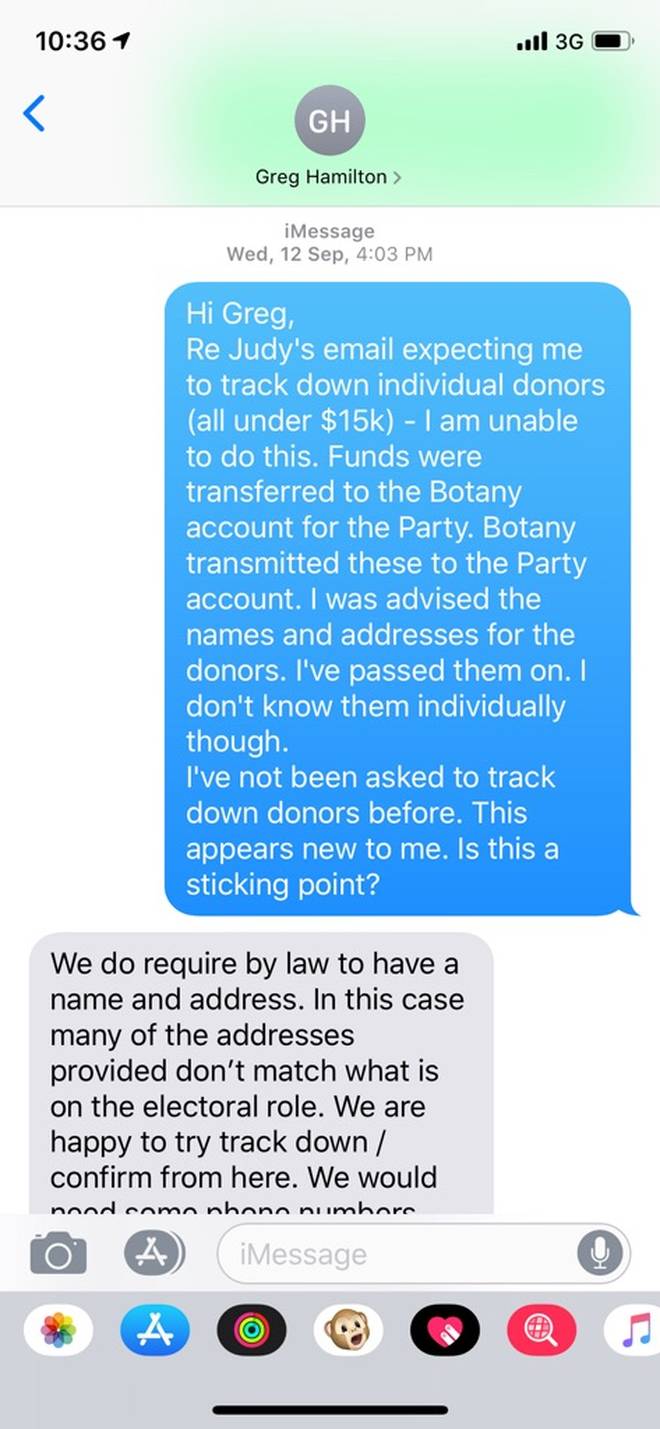 In the text messages, Ross says: "Hi Greg, Re Judy's email expecting me to track down individual donors (all under $15k) - I am unable to do this. Funds were transferred to the Botany account for the party. Botany transmitted these to the party account. I was advised the names and addresses for the donors. I've passed them on. I don't know them individually though. I've not been asked to track down donors before. This appears new to me. Is this a sticking point?"
Hamilton responds: "We do require by law to have a name and address. In this case many of the addresses provided don't match what is on the electoral role. We are happy to track down / confirm from here. We would need some phone numbers however as we have no way of knowing how to contact. Was there a particular individual who organised them. Perhaps that person could assist to confirm details. G"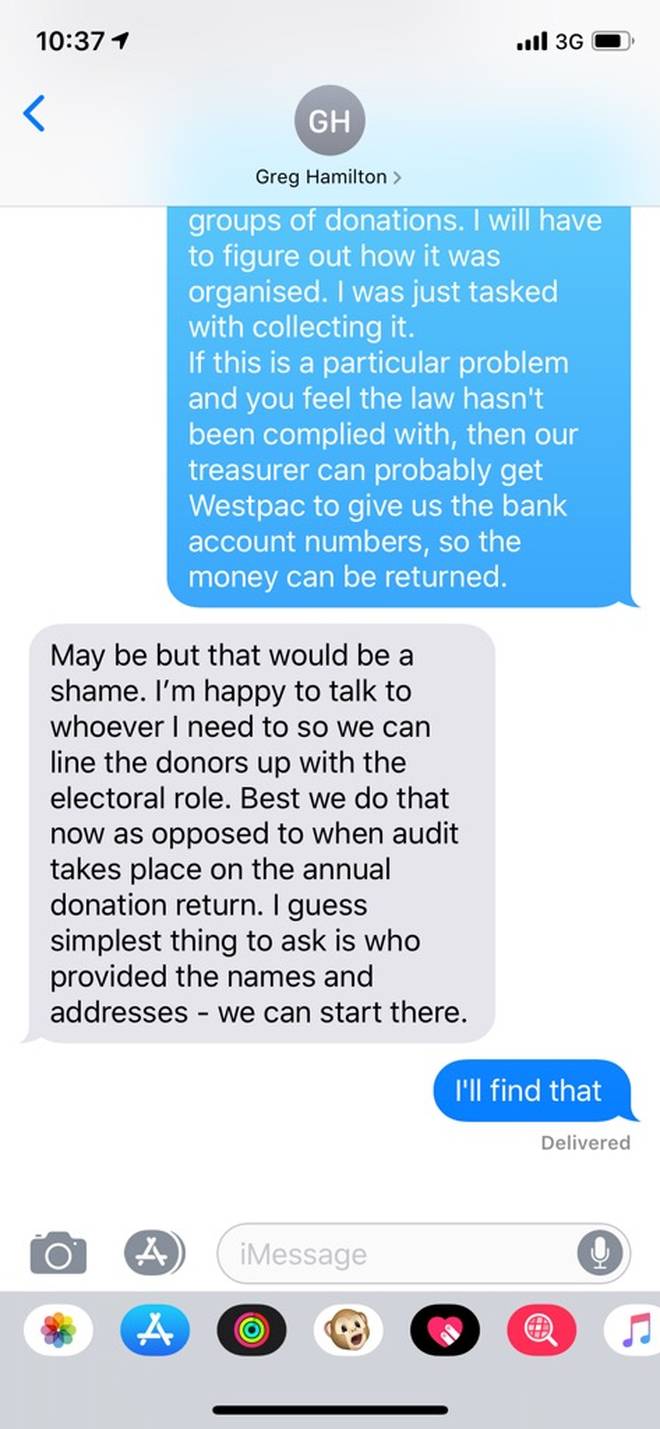 Ross: "It was Simon Bridges that arranged the donation, or groups of donations. I will have to figure out how it was organised. I was just tasked with collecting it. If this is a particular problem and you feel the law hasn't been complied with, then our treasurer can probably get Westpac to give us the bank account numbers, so the money can be returned."
Hamilton: "Maybe, but that would be a shame. I'm happy to talk to whoever I need to so we can line the donors up with the electoral roll. Best we do that now as opposed to when audit takes place on the annual return. I guess simplest thing to ask is who provided the names and addresses - we can start there."  
Ross replies "I'll find that."
The text messages reveal no apparent wrong-doing on the part of the National Party.
Meanwhile, National Party president Peter Goodfellow said there was no $100,000 donation.
"The Botany Electorate of the National Party received eight donations, and Mr Ross declared eight donations to us," he said in a statement.
He said he would not be commenting further.