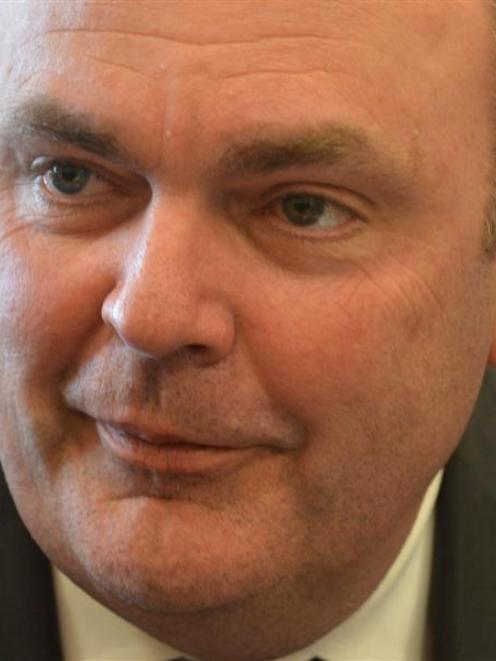 Science and Innovation Minister Steven Joyce has made a surprising reversal over picking winners in the information and communications technology industry, a few days after castigating Labour for proposing a similar policy.
Mr Joyce announced yesterday the Government would invest more than $1 million to help entrepreneur-driven ICT start-up companies become investment ready.
The investment was part of the Ministry of Business, Innovation and Employment's accelerator programme pilot, which supported the rapid of early stage ICT and digital technology start-ups.
However, last week Mr Joyce accused Labour leader David Cunliffe of having ideas for the ICT industry which were not up-to-date and poorly thought through.
Labour's ideas included supporting first-time entrepreneurs with ''garage grants'' along with research and development grants and accelerated depreciation for start-ups, something Mr Joyce said was already happening.
The minister accused Labour of having ''off the planet'' ideas when it suggested setting up a Government app store.
But yesterday Mr Joyce said the accelerator programme helped foster faster economic growth by assisting entrepreneurs to develop innovative companies to drive New Zealand's economy into the future.
The recipients for the funding are: Creative HQ, in Wellington; Canterbury Development Corporation, Christchurch; and The Icehouse, Auckland.
Labour ICT spokeswoman Clare Curran said Labour's digital economic upgrade policy included ''garage grants'' to provide funding for entrepreneurs to turn their innovative ideas into the Xeros of the future.
Xero was one of New Zealand's highest-profile accounting software companies, selling mainly into the United States.
''In an astonishingly feat of shamelessness, just four days later, Mr Joyce has heralded $1 million in funding for ICT start-ups. Labour's policy provides three times that amount to ICT entrepreneurs.
''It's clear Steven Joyce has heard the industry welcoming our policies loud and clear,'' she said.
Taxpayers Union executive director Jordan Williams said Mr Joyce was putting another $1 million on the tab of taxpayers in the guise of corporate welfare.
''Another week, another million taxpayers must fork out for Mr Joyce and his officials to pick winners.
"When will this government say enough is enough and put a stop to corporate welfare?''
Despite what politicians said, they did not help business by taxing the many to give handouts to a few industries, he said.