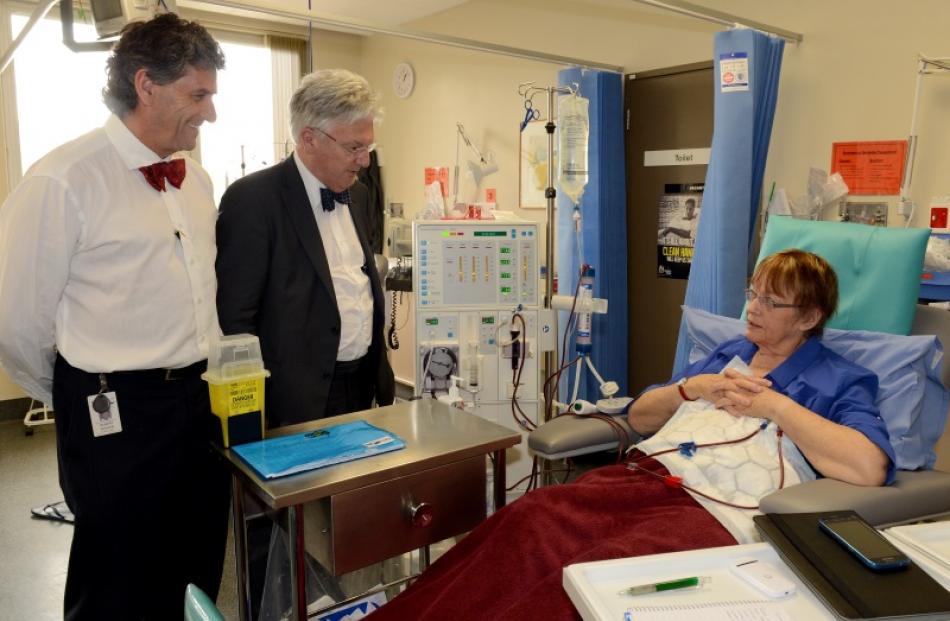 United Future leader Peter Dunne has hit out at the Government over its revised Resource Management Act reforms, questioning the ''real agenda'' and whether it is a ''smokescreen'' to water down environmental protections.
Details of the revised reforms were released yesterday, while Mr Dunne was in Dunedin to launch two health initiatives in his role as Associate Health Minister.
The reforms have been softened after the Government's support partners - including United Future - baulked at the lower environmental protections.
But Mr Dunne will not back the revised reforms either, telling the Otago Daily Times talks broke down when National refused to provide him with a draft of the legislation.
''Our discussions broke down and I am not prepared to support something that I haven't been consulted on.''
He suspects that was because of fears he would liaise with Sir Geoffrey Palmer, a former environment minister, who was still ''the expert'' on environmental law.
''They were deeply suspicious that I was talking to him.
''I think they thought I wasn't playing the game seriously enough.
''Everything I have heard about the Bill confirms for me that I've made the right decision.''
The reluctance to share information made him suspicious of the governing party's ''real agenda''.
''I think there will be many people who will be wary of the reduction of environmental protections, potentially.
''People will be concerned about what the Government's real agenda is.
''[It could be] a smokescreen for wider pro-development stuff, and I think people will be worried about that.''