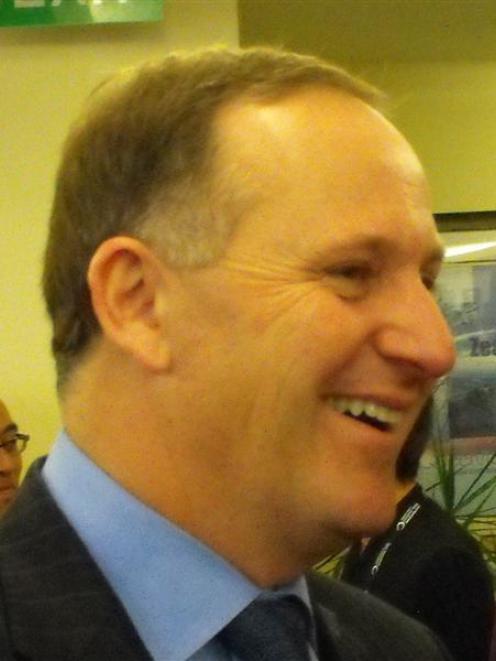 Prime Minister John Key is again having trouble with details.
Mr Key has had much difficulty over the years remembering dates and times when things may or may not have happened.
The latest issue centres on when he became aware of allegations concerning National's Northland MP Mike Sabin.
Labour leader Andrew Little made strong claims against Mr Key yesterday - claims that could be actionable if they are not correct.
Mr Little said he first heard about Mr Sabin's personal matters soon after becoming Labour leader on November 18.
His office received two pieces of information about a National MP being under investigation.
Mr Little subsequently alerted the Prime Minister's office in late November. He said he made the decision to notify the Prime Minister's office, and his chief of staff did so at the end of November.
Phone records released by Mr Little show his chief of staff, Matt McCarten, rang Mr Key's head of staff, Wayne Eagleson, on November 26.
Despite all of the so-called proof, Mr Key continues to shrug off the criticism of his ''brain fades'' as though they are inconsequential. But they are not.
Mr Key has been guilty of forgetting in the past details crucial to his office, despite being able to remember the most minor detail during election debates.
Some argue his recall for detail during debates and during Parliamentary question time is excellent, except when he chooses not to remember.
Mr Sabin resigned as an MP last Friday ''due to personal issues that were best dealt with outside Parliament''. And public attention moved on.
There will be a by-election at the end of next month which Labour is unlikely to win, given Northland is one of National's blue ribbon seats.
Mr Key is likely holding out, knowing public attention can be short and fickle.
Concerns whether he knew about Mr Sabin's troubles before the election will vanish, just like the claims made in author Nicky Hager's book Dirty Politics.
Media have reported police had been looking at allegations since early August.
Mr Little stopped short of claiming the Prime Minister knew of the allegations before last September's election or before Mr Sabin was appointed chairman of Parliament's law and order select committee in October.
During an interview, Mr Key said he was considering Mr Sabin for a Cabinet post - something surely he would not have done if he had known about the allegations.
The Prime Minister is selective with all sorts of details, gambling on voters tiring of the constant questioning by the media about what he obviously regards as irrelevant details.
He is correct in his instincts, which have so far proved infallible.
Despite all the carping from his political opponents, National scored a remarkable election victory and recent opinion polls have strengthened the popularity of National and Mr Key in the minds of voters.
So far, no-one has proved Mr Key and senior National MPs knew about Mr Sabin's woes before candidate selection, the election and his appointment to the law and order committee chairmanship.
Labour failed to inflict any lasting damage on Mr Key during the last election but Mr Little appears to have been proved correct this time.
Whether Mr Little can maintain enough profile on this issue to press his advantage home in the House next week, when Parliament resumes, is another question.
However, there are several questions for National, its president Peter Goodfellow and Mr Key to consider.
At the top of the list is whether they are in fact treating voters with the disdain they think we deserve.
Or is Mr Eagleson keeping bad news from his boss so Mr Key can distance himself from anything unsavoury?
This is not the first time the unelected Mr Eagleson has been linked to a conspiracy.
It should be the last.
Mr Key has to take responsibility for ensuring he openly admits when he becomes aware of incidents like those associated with Mr Sabin.
One thing can be guaranteed: it will not be the last time before the next election the Prime Minister will have to deal with such an incident.