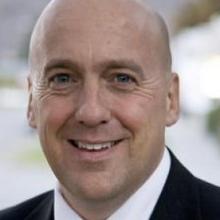 The removal of an anomaly that meant Clyde residents received a lower accommodation supplement than people in Alexandra and Cromwell has fixed an inequity, Central Otago Mayor Tim Cadogan says.
He wrote to Minister of Social Development Anne Tolley asking for the inequity to be remedied and discussed the issue at the recent Central Otago District Council meeting. Mr Cadogan said Clyde was in a different band of the Government's accommodation supplement and received a lower entitlement than Alexandra and Cromwell residents.
A two-person household in Clyde eligible for government assistance could get up to $55 a week while a similar household in Alexandra or Cromwell got $75 a week. For a three-person household, the Clyde figure was $75 and the Alexandra-Cromwell figure $120.
Mr Cadogan said although there may have been a historic difference in house or rent prices between the districts, rents in Clyde were now as high as those in Alexandra and Cromwell.
His letter was forwarded to the office of Social Housing Minister Amy Adams and she replied to Mr Cadogan last week, saying Clyde's accommodation supplement would be increasing from April 1, 2018, because of the Government's new Family Incomes Package, announced in the May 25 budget.
Clyde assistance for two-person households would rise from $55 to $80, and for three-person households from $75 to $120.
Ms Adam's office did not clarify whether Clyde assistance would rise because all accommodation supplements were rising, or whether it was because Clyde had been moved into the same band as Alexandra and Clyde. Mr Cadogan understood Clyde had been moved into the same band as Alexandra and Clyde.