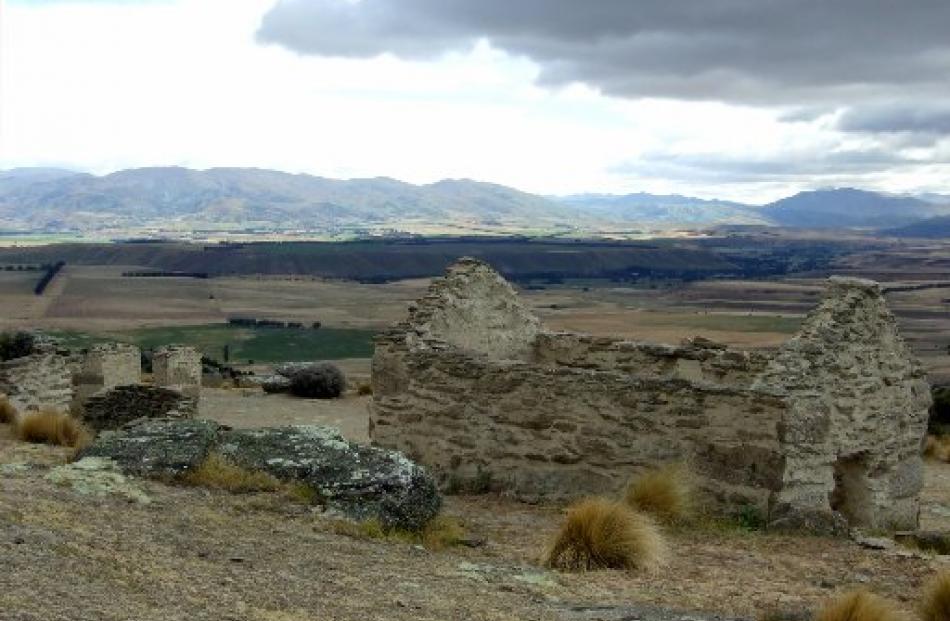 A computer program believed to be a world first will breathe life into the ghost towns that once served the Bendigo goldfields.
A gold-mining heritage site mobile device app designed by the University of Canterbury will be available for free download later this year.
It will allow people visiting the Bendigo area in the hills behind Tarras to point their smartphone or touch-screen computer at any site within the historic reserve and receive information and photos about what was on that site at the height of the gold rush.
The man behind the project is Canterbury University history researcher Lloyd Carpenter, who has developed the content. Dr Carpenter is passionate about Central Otago's goldfields history and wanted visitors to Bendigo to ''see it as it used to be''.
''The worst thing about wandering around Bendigo now is that it's dead. It was such an exciting vibrant place, full of people in the gold mining days, and if you were visiting then, it would be full of noise and bustle. This app will take away that ghost town feel and put people back in the town.
''Visitors don't want to see just another stone house; they want to know who lived there, what was it like to live there and what was it like inside. Often they had wallpaper and carpets, so they weren't the primitive homes some imagine.''
Interpretation boards could hold limited information, but the app would give a fuller picture, and even include data such as class lists from the school, Dr Carpenter said. Experts involved in heritage interpretation in the United States and Australia believed the heritage app was a world first, he said.
''It's exciting that Central Otago's gold mining history has been dragged into the 21st century with the development of this app.''
The university's Human Interface Technology Laboratory (HIT Lab) had produced the computer software and the Otago Goldfields Heritage Trust was a partner in the project and sourced $50,000 funding from the Central Lakes Trust.
Bendigo was the first focus and the technology would be rolled out to other nearby mining sites. Dr Carpenter and a team from HIT Lab would be testing the app ''in the field'' at Bendigo at the end of this month .
It would be an international team, with computer programming technicians from Austria, Korea and the United States.
The app, which should be ready to launch in November, would be simple to use and quick to download, as well as providing information, photos and audio for all kinds of user groups, Dr Carpenter said.
''We're so lucky to have this exciting goldfields history in Otago and this is one way to communicate my passion for the area's heritage.''
The stories being presented would not be a sanitised version of events, he said.
''It'll be the real stories. It was a hard life for those who lived there but a good life.''
Goldfields trust president Martin Anderson said the organisation was excited about the app, after seeing ''snippets'' of it in action and was delighted to be a partner in the project.