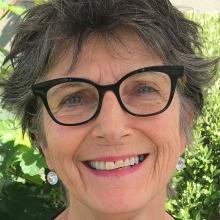 She arrived not knowing a single person, and left as the chairwoman of Central Otago's signature fashion event.
But Victoria Ravenscroft says her motivations for putting her hand up to chair Alexandra's WoolOn Fashion Awards were simple.
"I thought for Alexandra to have such a high-profile, polished event like WoolOn was a tribute to the community and the people that have been involved with it since it began, and I thought I had the skills to help the committee achieve what they were passionate about."
Ms Ravenscroft had seen  publicity about the emergency AGM  called for the WoolOn committee in November because no chairperson could be found. Without  one, the event could be in jeopardy, Central Otago Mayor Tim Cadogan had warned.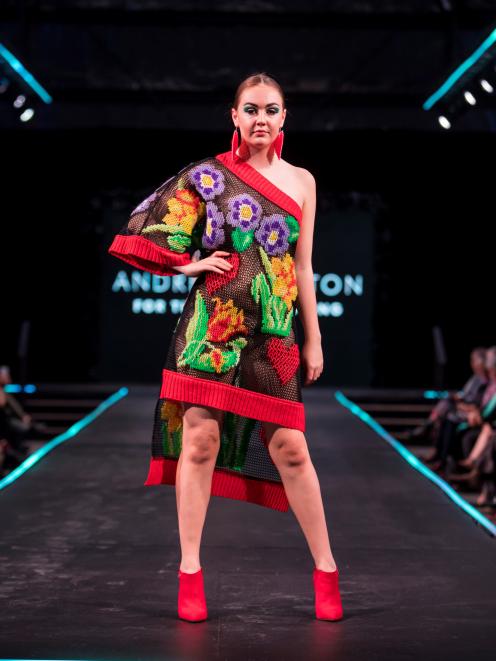 So she turned up at the meeting, not knowing a soul there. When nominations were called for chairperson, she put her hand up, saying she was impressed with WoolOn, was looking for something to get involved with in the community and wanted to help.
Her  election as chairwoman was a positive thing for the event and Central Otago community, Mr Cadogan said later.
"It's exciting to have somebody new come in. I think [previous co-chairwoman] Leonie [Williamson], in particular, left the event with fantastic, solid foundations for the event to go forward.
"It was really brave for Victoria to then step into chairing a group she was unfamiliar with, but at the same time that's when you can get really good results, and I'm sure that will be the case in this instance."
Ms Ravenscroft said she was looking forward to consolidating the good work done by Mrs Williamson, co-chairwoman Karla Sanders and committee members, and building on that structure.
"It's about teasing out what we've done well in the past couple of years and letting go of some of the stuff that hasn't worked as well."
One of her aims is to lift the event's educational focus, which was a key part of WoolOn's application for and granting of charitable status when it broke away from the Alexandra Blossom Festival and became a separate entity in 2016.
Two successful WoolOn events had been held since then and it was now time to consider what shape future WoolOns would take, Ms Ravenscroft said.
"What kind of event is it we want for our designers, so we can show their designs off to their best advantage?"
Discussions would include something previously signalled by Mrs Williamson — whether WoolOn wanted to remain a "really good regional event", or become a national event, with some kind of selection process for entrants.
But designers needed to be at the centre of it all, Ms Ravenscroft said. She wants designers to provide feedback and ideas about the event, would love to have a designer on the committee and is considering doing a formal survey of designers this year.
In terms of education and publicity, Ms Ravenscroft wants to see WoolOn's website upgraded and social media presence increased, including through short videos of advice and inspiration from specialists that would be available online.
She wants to develop closer relationships with tertiary providers, to encourage new designers, and is thrilled Rural Women New Zealand will again be the main sponsor of this year's event, saying "it's a good fit".
For now, the priority is to confirm a date and venue for this year's event, to provide certainty for designers.
Ms Ravenscroft said some new members with "amazing skills" had joined the already high-calibre committee.
"We have some very talented people in terms of what they bring to the table with skills from their professional lives."
Ms Ravenscroft's own creativity was expressed most often in her garden and through her passion with flowers, she said.
In terms of fashion, she loves natural fibres and "good New Zealand design".
In terms of her own skills, she said her job as a mental health practitioner with WellSouth put her at the centre of a "caring, helping profession".
She said she was looking forward to being involved with "something in the community", having lived in Central Otago about 20 years ago, before moving to North Canterbury then back to Alexandra almost four years ago.
"I genuinely want to help, and be part of something in the community."
Dates for entries for the August event will be announced later this month.