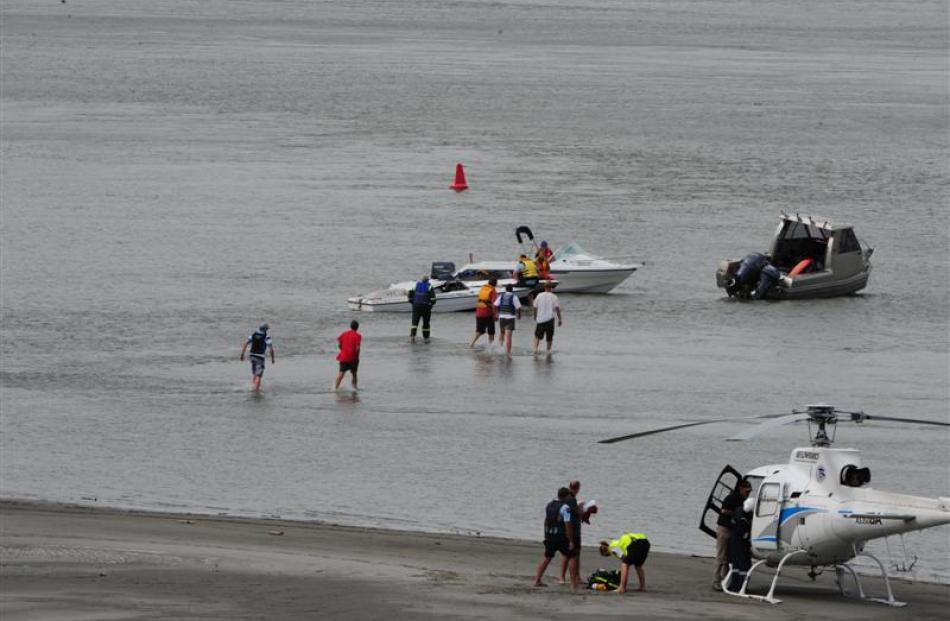 High flows in the Kawarau River this summer have scoured out a sandbank in Lake Dunstan between Cromwell and Bannockburn - removing a hazard which often caught out boat users. Lake Dunstan harbourmaster Shayne Hitchcock told the Clutha Management Committee last week the high river flows resulted in ''flushing'' of the lakebed, which was good news for boat users.
''The largest area of the sandbank between Bannockburn and Cromwell has been scoured out to have the centre of the river/lake at a depth of over a metre deep. There have not been any reported groundings through this area so far,'' he said. The sandbank had caused problems for boat users in the past.
''We've had people running aground there, regardless of the warning signs. The scouring from the high flows has worked very well in removing the sandbank.''
In January 2011, an Alexandra woman was knocked unconscious after the boat she was in ran aground on the sandbank. A helicopter landed on the sandbar to airlift her to Dunedin Hospital and she was later treated and discharged from hospital.
Mr Hitchcock said there had been high flows for much of the summer.
''A lot of sediment is still coming through.''
Committee chairman Gordon Stewart pointed out ''what's there now, could change in winter''. In his education and enforcement report to the committee, Mr Hitchcock said it was another good season, with no accidents reported, but was probably the windiest season so far on the lake.
''There seems to be more people that have done most of their boating in the Waitaki lakes now preferring Lake Dunstan.''
He suggested more pontoons for swimmers be added to the lake, at the Lowburn swim area and at Old Cromwell, off the Old Cromwell jetty, when the budget allowed. Pontoons made of plastic would cost about $10,000 each.