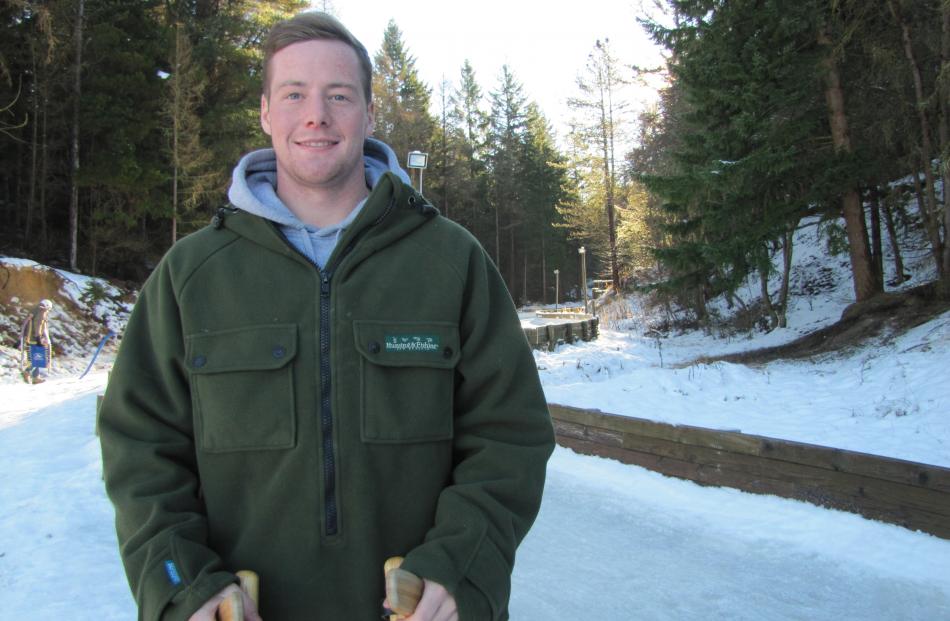 Visitors and locals at Saturday's Naseby Ice Festival rubbed shoulders with an internationally successful luger.
Part-time Naseby resident Jack Leslie was assisting with luge camps at the Naseby Ice Adventure Park and also raced in the New Zealand Luge Championships that day, taking the top title ahead of Alexandra luger Dion Voyce and Christchurch's Ryan Sheehan.
Leslie (19) lives in Christchurch and trains at the Naseby luge in the winter.
Last year he won the Natural Track Junior World Cup series, in Italy, and this year he was placed third in the same event, in Germany.
He said it had been disappointing not to repeat his overall first place at this year's event, but he was still pleased with the four podium finishes he had in the event. Leslie had one first, one second and two third placings in his four world cup races.
This year Leslie will graduate to the senior grade in international luging and he said he was hoping to do well in the next championships.
Several hundred people attended the Naseby Ice Festival, taking part in luging, ice-skating and curling events.
The day also featured an under-21 curling competition, from which the national U21 team would be selected.
The ice festival had been scheduled for two weeks ago but it was postponed until Saturday because of wet weather.
Naseby Ice Adventure Park manager Renea Stevenson said the day's clear conditions were ''perfect'' for the event.
''It was worth the wait.''