Sixteen years in the making, Roxburgh's new swimming pool is slowly becoming a reality.
Demolition of the 89-year-old former pool was almost complete, preparing the way for the new community facility at the original pool site behind Roxburgh Area School.
It would feature a 25m four-lane main pool, a dedicated learners' and toddlers' pool plus new change rooms, office space and a plant room.
Roxburgh Pool Punawai Ora "Safe Water" Inc chairwoman Sally Feinerman said it felt as if the project was "finally getting somewhere."
"We're so excited because it's been a long time coming, so to actually be seeing the progress that the guys are making is ... yeah it's awesome."
"[The pool] is an asset that can be used by the whole community, from teaching children to swim — which we know is critical — and keeping the kids away from the river. Those two things are critically important."
It would also be a "fantastic attraction" for holidaymakers and visitors to the area, she said.
The outdoor pool would be heated, with an access ramp into the water making it accessible for swimmers of all ages.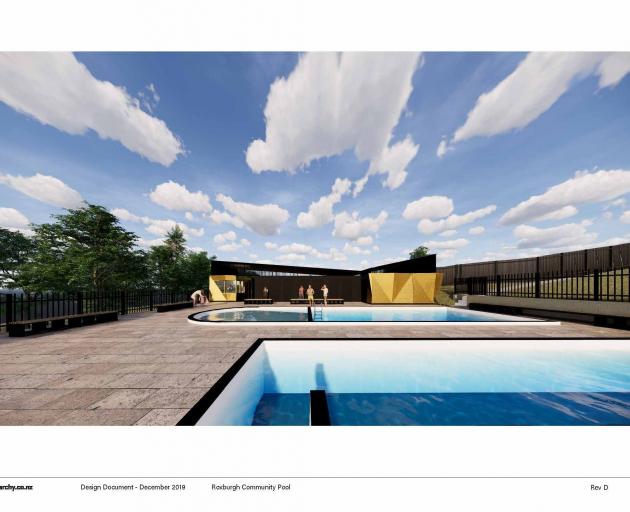 "I think Central Otago really lends itself to the outdoor pool environment ... that outdoor community pool where families can take a picnic by the river outside and make a day of it."
Fundraising efforts for the $2.7million project were bolstered by a $10,000 grant from the Roxburgh and Districts Lions Club earlier this month. However, fundraising efforts were continuing, with a local BoostedSport campaign launching on June 8.
Mrs Feinerman said the trust had sufficient funds to go ahead but some essential items had been removed from the budget to get things started.
The ongoing fundraising would go towards acquiring those essentials, such as pool covers, she said. No time had been set for the pool opening.