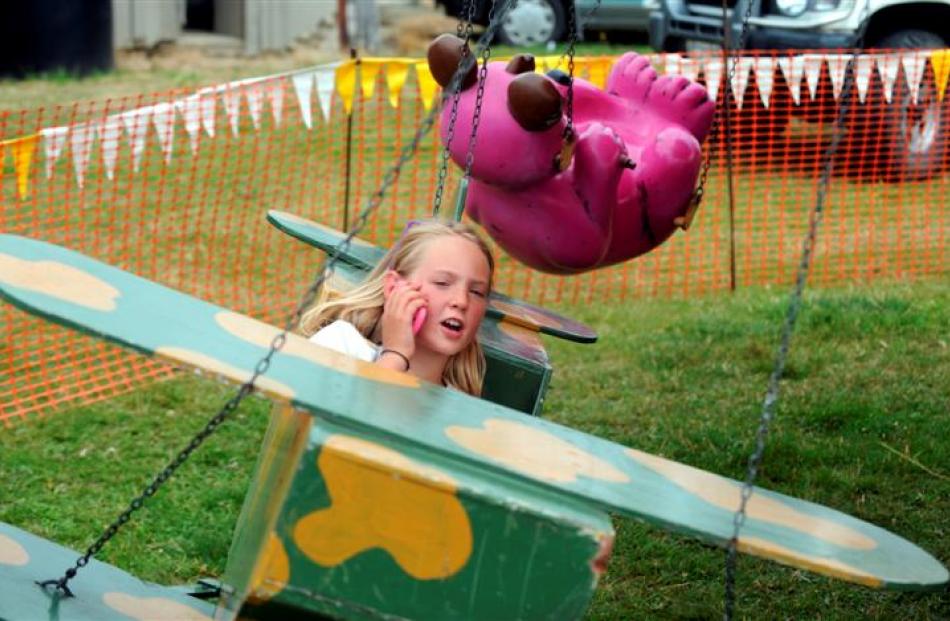 With $1000 worth of prizes up for grabs, 37 women and two men strutted their stuff at the first ever Fashion in the Field event at the Roxburgh Trotting Club meet yesterday. Event co-ordinator Jocelyn Paterson, of Roxburgh, said it was a ''great response'' and it was particularly good to see a lot of locals entering.
''We had so many entries, we had to round up another judge.''
The prize money had been donated by a ''passionate harness racing fan'' who wished to remain anonymous, Master of Ceremonies Gary Robinson said.
First-time Fashion in the Field entrant Trudie Marsh, of Ettrick, said she and her friends had chosen to enter ''to support a local thing''.
''You don't get the chance to wear hats like this in Roxburgh,'' Donna Parker, of Roxburgh, said.
First place and $500 was awarded to Michelle Shorthall, of Roxburgh.
The judges - Liz O'Neill, of Ranfurly, Jean Weir, of Alexandra, and Judy Campbell, of Earnscleugh - said her deep-purple knee-length dress and black accessories stood out because the dress suited her figure and everything matched.
Second place and $300 was awarded to Jess Murphy, of Waikouaiti, and third place, with $200, was awarded to Sarah McDougall, of Millers Flat.
Southern Harness Racing Promotions Officer Lindsay Beer said 2376 people attended the races, ''a good healthy number''.
''The car park was absolutely chock-a-block and regular visitors were saying it was a good crowd.''