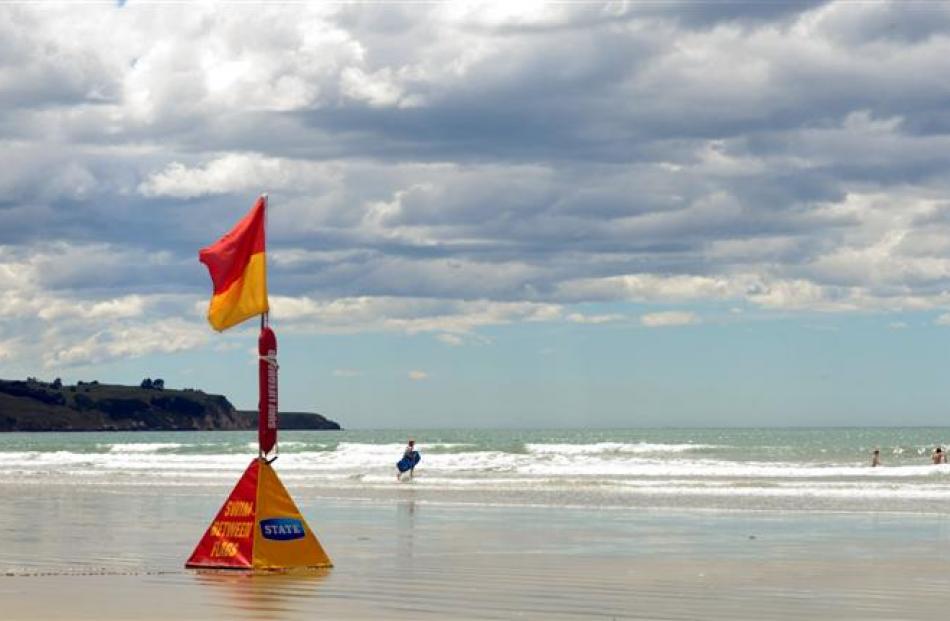 People don't go to Warrington for a holiday because of what's there.
The biggest drawcard is what is not there.
There are no shops, cafes, restaurants, bars, petrol stations and certainly no night clubs ... are you getting the picture?
Warrington (Okahau) is only about 20 minutes north of Dunedin. It's the back doorstep (or front, whatever you prefer) of civilisation, and despite being so close, it's a world away from the hustle and bustle of city life.
That's precisely why Dunedin family Steve and Sara Carr, and their 20-month-old daughter Sophia, love it there.
The family bought a crib in the township about five years ago, after spending many of their summer holidays camping on friends' lawns in Warrington.
''I used to mock people who have cribs out here, because it's only 20 minutes out of town,'' Mrs Carr said.
''It just seems ridiculous.''
''But the lure is what is not here. As soon as we come to Blueskin Bay, it's a whole different world.
''All the worries of work are forgotten.
''There's no phone line. We still have the internet, though, because that's a necessity.
''I can't stand life without Facebook - sad but true.''
Mr Carr says most of Warrington's charm comes from the fact it is away from civilisation. But the great thing is, if you really did need something, then town is just down the road.
Despite the sleepy nature of the coastal village, Mr Carr says the family's days are ''action packed''.
Most days are spent appreciating the simple things in life, like walking on the beach, swimming, fishing, snorkelling, kayaking, boating, ''stalking'' the Hector's dolphins which can frequently be seen from the beach and collecting shellfish off the rocks and mud flats.
Even when the weather is rough, there is still plenty to do - especially for surfers.
And then there's the odd chore like trimming the hedge and mowing the lawns to be taken care of.
''When the dolphins are there, we call all the neighbours to come down. You can swim with them - it's fantastic,'' Mr Carr said.
''You pay for that up in Kaikoura, but here it's free.''
Warrington, one of Otago's safest swimming beaches, is patrolled by the Warrington Surf Life Saving Club over summer.
Other attractions in the area are the former Seacliff Asylum, which has since been turned into the Truby King Reserve, boasting a popular walking track through the grounds; Rabbit Island, which is situated in the middle of Blueskin Bay and is accessible at low tide; and the former Purakaunui Maori pa.
''Rabbit Island is a bit creepy,'' Mrs Carr says.
''There's lots of wind chimes, faces drawn on trees and dive-bombing oyster-catchers. They're quite territorial.''
The population of Warrington is about 400 during the year, until the holiday season, when the population explodes with crib owners and campers on the Warrington domain.
The Carr family has made many friends with other ''cribbies'' in Warrington, and they all meet at someone's crib almost every night for a barbecue tea.
There is a real sense of community, Mr Carr says.
One of the favourite social hubs for holidaymakers is the private bowling club on Margaret Harris' property.
There used to be four bowling greens in Warrington but hers is the only one to have survived.
Each summer, cribbies compete in The Warrington Invitational Tournament (TWIT), prompting them to
dress up in themed costumes for a weekend of bowls, tennis and golf.
Another social event occurs on New Year's Eve when crib owners celebrate the new year together with food, drink and the discharge of ODT chief Sir Julian Smith's cannon.
''He fires it at midnight and it rings around the hills,'' Mr Carr says.
''It's a quirky old place, Warrington,'' Mrs Carr adds.
''And one of the many reasons we've just ended up loving it here.''