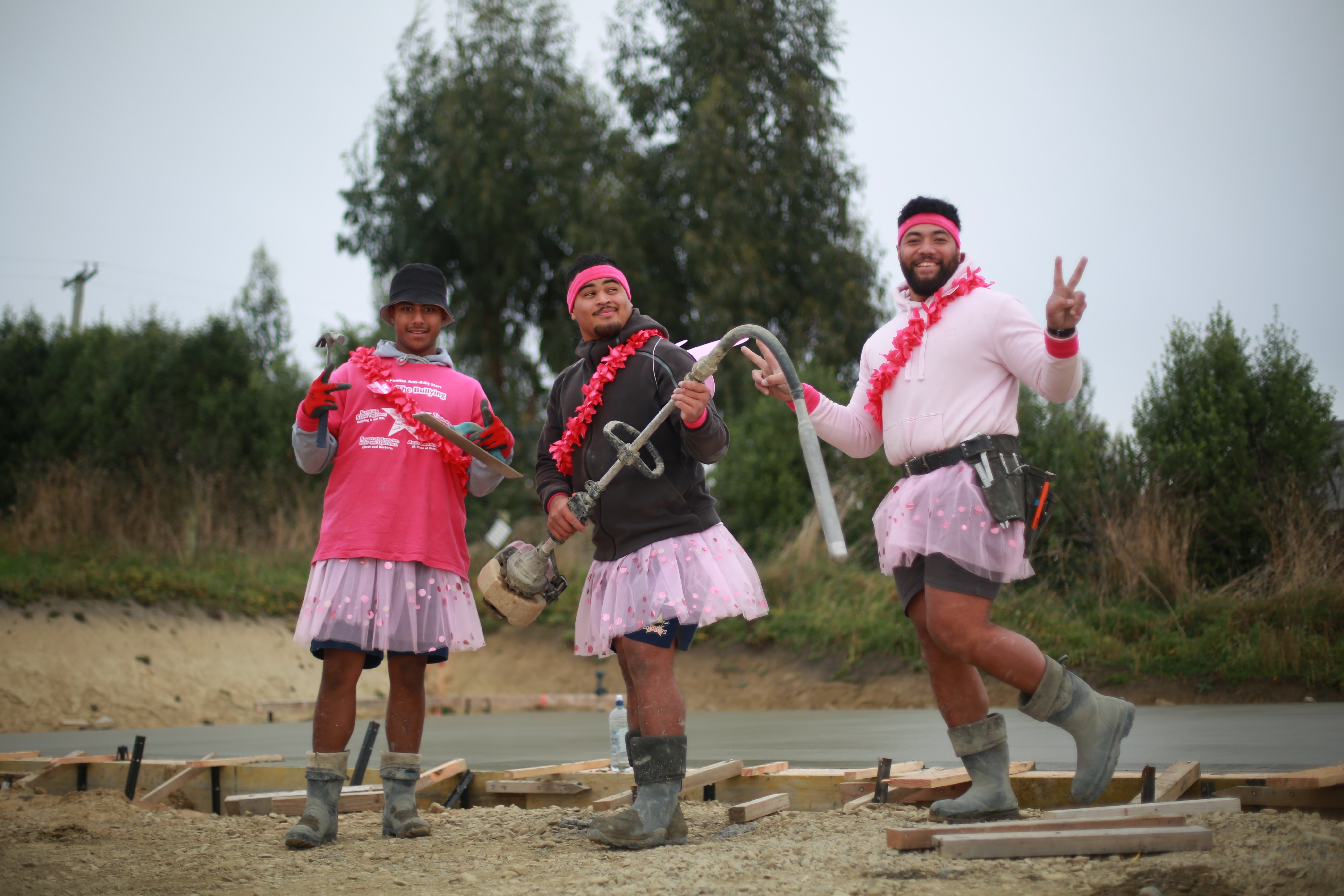 Wearing pink shirts and tutus might be out of the ordinary for a building site, but Breen Construction staff (from left) Lahni Hivafa, Lenny Varu and Juni Fakatoufifita wore them proudly in support of the Pink Shirt Day anti-bullying movement yesterday.
The three men, and colleague Inoke Fisilau (not pictured), wore their bright outfits all day, as they poured concrete for a new build in Oamaru's Macs Ridge Rd.
Pink Shirt Day started in Canada in 2007 when school pupils took a stand against homophobic bullying, after a peer was bullied for wearing a pink shirt.
It has been celebrated in New Zealand since 2009, led by the Mental Health Foundation and aiming to create schools, workplaces, and communities where everyone feels safe, valued and respected.