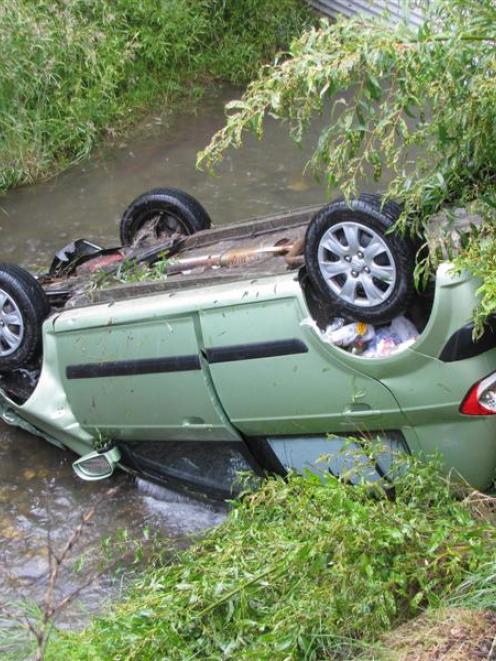 The first week of the new year in Wanaka has seen 16 arrests by police, with alcohol consumption being the main factor in 90% of cases.
In the weekly round-up of work done by Wanaka police, Constable Mike Thomas said yesterday the arrests were for fighting, assaults, disorderly behaviour, theft, resisting arrest and threatening police.
Several people were taken into custody for detoxification.
Const Thomas said six drivers exceeded the breath-alcohol limit, the highest being over 800mg.
Of the motor vehicle crashes attended during the week, the worst was in Mt Aspiring Rd on January 1 when two vehicles collided head-on.
Two occupants were flown to Dunedin Hospital with serious injuries.
Other incidents have included youths fighting on the waterfront, a fire and disorder at the Albert Town camping ground, an ''out-of-control'' party spilling on to the street and ''an unconscious drunk'' located in Ardmore St, Const Thomas said.
''It just illustrates what can happen when the alcohol is flowing and out of control.
''It is no wonder police issued a number of $250 alcohol infringement notices for people breaching the liquor ban in and around Wanaka over the week.''
Const Thomas said there were several reports of damage around the town and ''we have had a constant stream of people at the station reporting lost or stolen property''.
Police assisted with two search and rescue calls and also attended a family violence-related incident over the week.
Const Thomas said police were generally pleased with the crowd at the Rhythm and Alps music festival in the Cardrona Valley.
There were no arrests but police and St John dealt with a number of drug-related incidents, some requiring medical attention, he said.