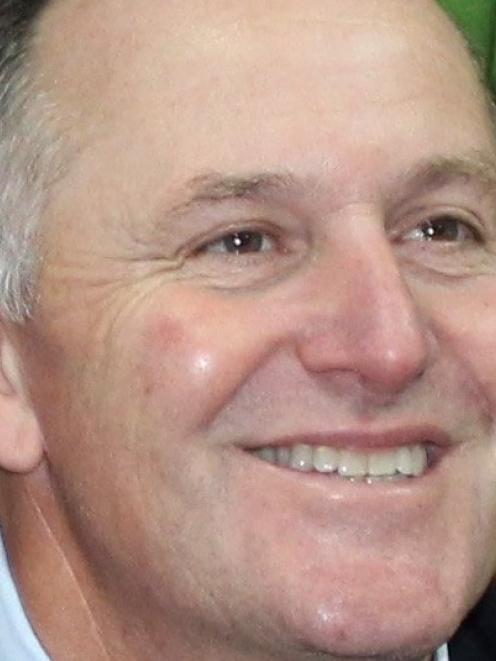 A ground-breaking agreement between the Winter Games NZ Trust and the Chinese Ski Association could be worth millions of dollars to the Central Otago economy.
Real Journeys chief executive Richard Lauder said a memorandum of understanding between the association and the Winter Games NZ Trust, signed in China on Tuesday night and witnessed by Prime Minister John Key, was ''pretty important'' in the promotion and development of New Zealand as a skiing destination for the Chinese.
The company bought Cardrona Alpine Resort in late 2013 and over the past two years had been working to attract the Chinese market.
The resort had an agreement with the Wanlong Ski Resort, near Beijing, on employing and training ski instructors.
The Chinese national freestyle team also used Cardrona as a training base during its off-season.
However, under the agreement it was hoped to encourage more Chinese people to New Zealand for the winter months.
''We know locals, New Zealanders, and particularly Australians do travel to the US and Japan in their off season quite a lot to go skiing.
''If we can reverse that with the Chinese, then there's a growing Chinese skier market that can significantly boost our operations down here.''
Lake Wanaka Tourism business development executive Geoff Mark said the MoU would reinforce the interest in New Zealand ''as a whole'' and would help develop the emerging Chinese ski market, which had begun to grow over the past couple of years.
The Winter Games, based in Wanaka and Queenstown, will next be held in 2017.
Winter Games NZ Trust chief executive Arthur Klap described the deal as a ''momentous step'' for snowsports in New Zealand.
Under the agreement, the association will use New Zealand as its training base and the Winter Games as its competition base during northern hemisphere summers from 2017 to 2021, in preparation for the Winter Olympics being held in Beijing in 2022.
Trust chairman Sir Eion Edgar said before the Sochi Olympics, organisers were shadowing the WGNZ team and a South Korean delegation had been sent to New Zealand to learn from organisers for the past two events.
''This agreement with China is yet another positive step and we believe it demonstrates even further the need for the leading New Zealand snow sports event to be held annually rather than biennially.''
The association would help WGNZ obtain broadcast coverage in China. In return, WGNZ would help with training opportunities for their athletes and provide advice and on the ground support to organise snowboard and freestyle World Cups ahead of the Beijing Winter Olympics.
''Chinese snow sports officials will be invited to shadow Winter Games NZ officials and we will facilitate New Zealand expertise in ski field management, snow management, grooming and technology to assist the CSA and Chinese ski resorts,'' Mr Klap said.
''If people in China are looking at skiing overseas, they will choose New Zealand.
''The spin-offs for [Queenstown Lakes] in particular will be major and worth millions of dollars to the region.''
Sport New Zealand chief executive Peter Miskimmin said WGNZ was established as ''a key event on the global snow sports calendar''.
''This partnership will deliver real benefits for both countries.''