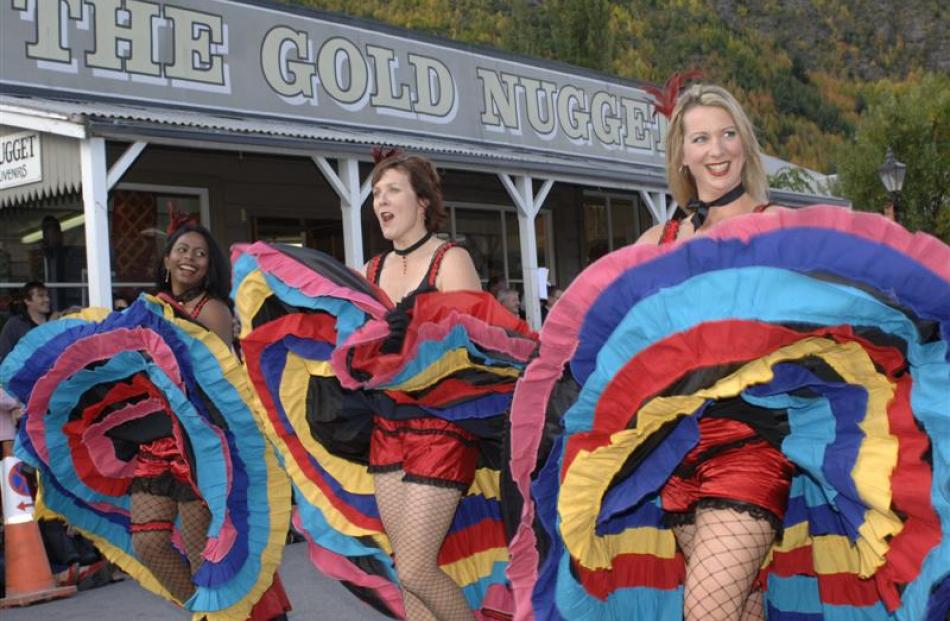 A custom-made trophy and a $150 prize pack will be awarded to the photographer who wins the 30 Years of Arrowtown Photo Competition as part of the Arrowtown Autumn Festival.
The Arrowtown Promotion and Business Association announced this year's photograph competition was to feature images of Arrowtown over three decades to celebrate the 30th anniversary of the autumn festival.
Amateurs and professionals are invited to enter up to six images - taken in Arrowtown and the surrounding area - by April 1.
Judging will be by a panel appointed by the festival committee.
Photos of the village and the area during those 30 years are encouraged for a special section in the competition.
''The judges will be looking for photos that represent the social and physical character of Arrowtown,'' association spokeswoman Sue Patterson said.
Organisers are also ''looking for photos of the 30 years of their festival for their historic records.''
The grand prize is a distinctive trophy created by the Jade and Opal Factory, Arrowtown.
The winner will also receive a prize pack to the value of $150, with $50 prizes for place-getters.
A selection of the best 20 photos will be on display in the Arrowtown Athenaeum Hall in Arrowtown from April 26 to April 30.
Printed entries with contact details can be posted to 30 Years of Arrowtown Photo Competition, Arrowtown Autumn Festival, PO Box 244, Arrowtown 9351 or via arrowtownfestival@gmail.com. Entry forms can be requested by the same email.