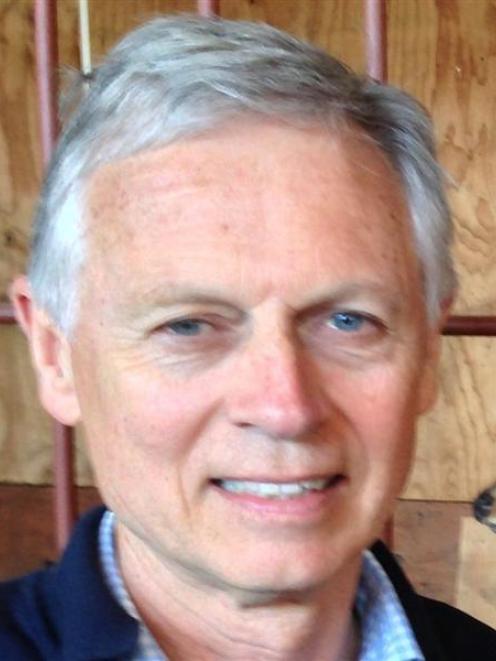 An updated consent application has been lodged by Shotover Park Ltd for a 36-lot subdivision near Glenda Dr intended to centralise ''industrial and business development within Queenstown''.
The lots surround the proposed Mitre 10 Mega and Pak'nSave businesses.
Shotover Park chief executive and co-managing director Alastair Porter said many of the lots had already been sold to ''light commercial users''.
The resource consent application says the proposed subdivision dates back to 2009, with the most recent consent application made in March 2011.
The new consent application, lodged nearly two weeks ago, ''reflects the confirmed roading for the Frankton Flats''.
Maps showing the proposed lots are included in the application and the lots are seen to be accessed via the proposed Eastern Access Road.
The application notes that the ''proposed new roading network for the Frankton Flats has been the subject of an ongoing discussion between the Queenstown Lakes District Council, the New Zealand Transport [Agency] and the applicant''.
The proposed site is within an area known as the Frankton Flats, which is subject to proposed Plan Change 19, which is still going through the Environment Court process after a series of hearings.
Mr Porter said the Environment Court's decision on Plan Change 19 was expected before the end of January.
He said none of the proposed zoning conflicted with the 36-lot subdivision.
The lots are of varying sizes, which the application says is necessary ''for the various potential uses of the land'', whether it be for industrial use or for business use.
''The sizes are based on SPL's (Shotover Park Ltd) experience of the types of uses, and purchasers, in the Glenda Dr industrial area, which has a mix of uses not dissimilar to that expected in the proposed subdivision.''
The sites are generally flat, requiring minimal earthworks ''to establish buildings for industrial and/or other activities, as promoted in PC19''.
''The location of the proposed new lots adjacent to the existing Glenda Drive Industrial Estate provides the opportunity for the centralising of industrial and business development within Queenstown and ensures the proposed subdivision is compatible with the adjacent developed area.''