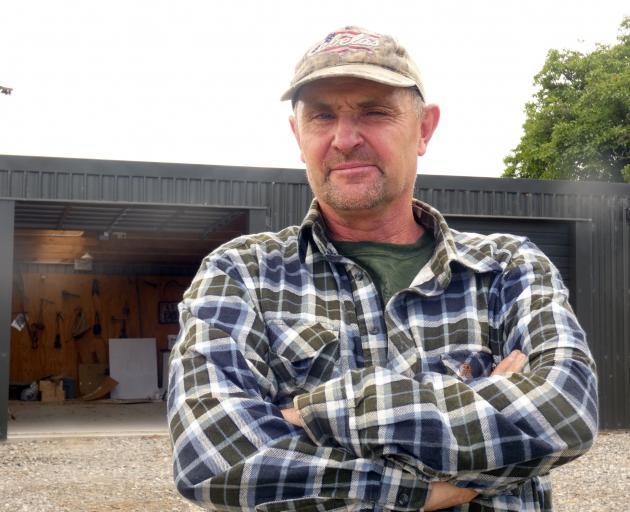 Gun clubs are being warned to be careful with information about their members after documents were stolen from a South Otago club.
The Kaitangata Pistol Club posted on its Facebook page to warn other pistol clubs that ''nothing is safe anymore'' after its building was burgled in early December.
Four sheep, a generator and papers were taken and the clubroom was damaged, the post said.
''This has never happened in the 22 years the club has been there.''
Members of the club declined to comment, but the Otago Daily Times understands the papers taken included a list of names of members of the club.
Central Otago Pistol Club secretary Robert Andrews said he had spoken to a Kaitangata club member and had also had a call from a police officer.
The officer told him what had happened at Kaitangata and that police had caught the offender, he said.
''Their suggestion to us was to make sure we have nothing in our club which can identify people.''
Nothing like that was kept at the Central Otago club rooms anyway, he said.
''It's just one of those things - I'm not surprised, they obviously targeted the club.''
He was not worried about his club being a future target, but had sent an email to members to tell them what had happened.
''I don't have too many fears because police told me they had caught the offender.''
Other southern gun club administrators declined to speak on the record, but confirmed they were aware of the incident and one said he had received an email from another gun club member warning him to keep information secure.
Clutha-Southland MP Hamish Walker said he understood gang links were implicated in the offending.
''I think the community [in South Otago] are quite rightfully concerned with the increase in gang numbers.''
Senior Sergeant Stan Leishman, of Balclutha, said a man was arrested on Thursday last week.
He said he could not comment on details of the case because it was before the courts.
The man will appear in the Timaru District Court on burglary charges this week.