Despite the threatening weather, Santa rolled into Balclutha on Saturday at the Clutha Country Christmas Parade and market day to spread some Christmas cheer throughout the district.
With crowds assembled, the weather paused and spectators were treated to a parade line-up that included old fire engines and tractors, show queens, hundreds of children dressed as packages, stilt walkers and cultural shows, motorcycles, Elvis and dogs, life-savers and scouts, and, of course, the big jolly fellow who rode in on his sleigh at the end of the parade to the delight of families and children lining the main street.
Clutha District Council community development adviser Jean Proctor said the parade brought families together.
The year had been challenging for many and the parade was a chance for friends and family to get together as a community.
Mrs Proctor said the market was something she and her good friend Pauline Soper organised.
It was something Mrs Proctor did outside her council role, and this year the pair celebrated 10 years of bringing it to the community on the first Saturday in December.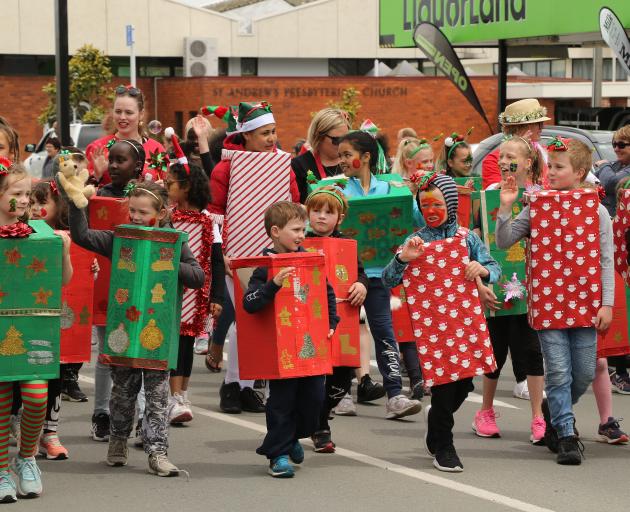 "We got together for a coffee 10 years ago and jokingly said, how hard can it be to do a market every year? Well, 10 years on, we wouldn't say it's easy, but we are very proud to be able to continue to organise the market in conjunction with the parade."
Clutha Mayor Bryan Cadogan said it was a magnificent day for the area.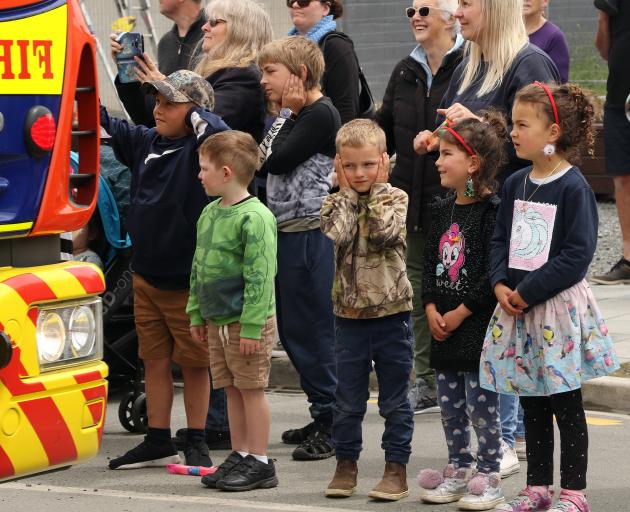 "After a year that has challenged us, it is so neat that we can get together as a community and celebrate Christmas and being together again," Mr Cadogan said.
"This year has been a challenge, but has there ever been a time where we can be more proud to be a New Zealander?"
Taieri MP Ingrid Leary said Santa parades were always wonderful and she was keen to support local artisans as she completed her Christmas shopping.
"It's all about supporting local artists, but especially this year. It is so poignant as we see what is happening overseas, and the fact that we can get out and be a community together is so amazing," she said.