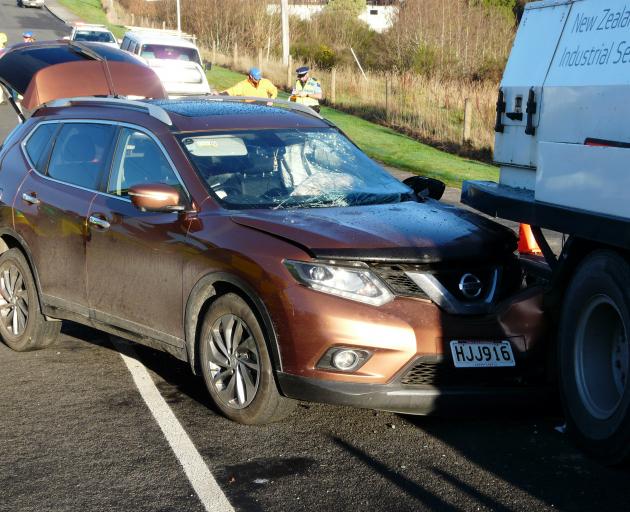 Police have issued a warning about sunstrike following a crash in Balclutha yesterday morning.
A mother and young child were taken to Balclutha Hospital with minor to moderate injuries after their Nissan SUV struck the rear of a parked work truck near the intersection of Lewin and Ross Sts about 9.25am.
The driver of the truck was shocked but unharmed.
Shattered glass was strewn across the road, which was dry and frost-free, and a discharged air bag could be seen in the front of the SUV.
The truck had received minor damage.
Attending the scene was Constable Deirdre McKenna, of Balclutha, who said the accident was likely to have been caused by sunstrike.
"Unfortunately, it's easy to be taken by surprise by sunstrike at this time of year, coming over a hill or around a corner. Our advice is to drive to the conditions, ensure your windows are clean, and take extra care when driving mornings and evenings at present."