A mixed DNA profile found inside the barrel of a rifle thought to have been used in the shooting of Dale Watene was 400,000,000,000 times more likely to be his and another person's than random people, a court heard yesterday.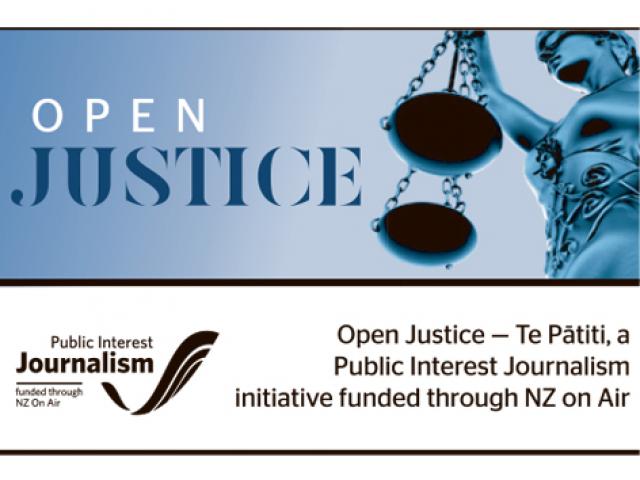 Institute of Environmental Science and Research (ESR) senior forensic scientist Jayshree Patel gave evidence during the jury trial before Justice Gerald Nation in the High Court at Invercargill.
Sandy Graham (32) is charged with Mr Watene's murder at her home on April 16, 2020.
George Hyde (25) is accused of accessory after the fact to murder between April 16 and 27, 2020.
Mr Watene's body was found buried in a shallow grave in the Longwood Forest near Otautau on May 18, 2020.
At the start of the trial on June 13, Graham's defence lawyer admitted Mr Watene had been shot at Graham's home but it was not done on purpose nor with murderous intent.
Hyde has admitted he disposed of the body, but says he was told by Graham at the time that Mr Watene had taken his own life.
Ms Patel gave evidence about blood samples taken from various locations during the investigation.
Included was the determinations of samples taken from the rifle thought to be used in the killing of Mr Watene, which was uplifted from a Drummond address belonging to Graham's friend Geoffrey Miller.
A blood globule found at the rear end of the rifle determined DNA found was 300,000,000,000 times more likely to come from Mr Watene rather than a random person.
A mixed DNA profile of at least two people, was also found inside the muzzle end of the barrel about 1cm in, and a bloodstain on the front muzzle end on the right hand side of the rifle.
It was determined that it was 400,000,000,000 times more than likely the DNA obtained from those two locations was Mr Watene's and another person rather than two people selected at random.
In cross examination by Graham's defence lawyer Sarah Saunderson-Warner, Ms Patel agreed that of 28 samples taken from Graham's house at 5 Sorn St, only one came back with the DNA of Mr Watene — a bloodstained cut-out section of carpet underlay.
Ms Saunderson-Warner then asked Ms Patel to clarify how DNA results did not determine how a stain was transferred.
"No it can't tell you how, the DNA results can't tell you how or when that DNA was deposited or what type of action took place."
Ms Saunderson-Warner questioned whether Ms Patel was asked to consider if saliva was contained in the DNA sample taken from 1cm inside the barrel of the gun. She said she was not.
ESR senior forensic scientist Glenys Knight's statement was provided to jurors yesterday.
In it she says police and scientists forensically excavated the site, lifting the soil in layers. Mr Watene was wearing shorts and a sleeveless hoodie when his body was found lying on his right hand side.
His head appeared to be bloodstained, the statement said.
Further intercepted recordings of conversations between Ms Graham and associates were played in court.
In one she talks to Katrina Robinson, her foster mother, on May 27, 2020, telling her she has nothing to hide and asking if she thinks Hyde could have done "something wrong".
The judge adjourned the trial about 1.15pm yesterday, suppressing the reason why.
The trial continues today.