When the Tiwai Point smelter closes it could open the door for green energy production that could add half a billion dollars a year to New Zealand's economy, a new report says.
The December 2024 end of the electricity sales agreement with New Zealand Aluminium Smelters, at Tiwai Point, prompted Contact Energy and Meridian Energy to announce a $2million feasibility study last year into a large-scale green hydrogen facility in the lower South Island.
The two power companies continued making the case for the project yesterday with a call for expressions of interest to develop a hydrogen production plant.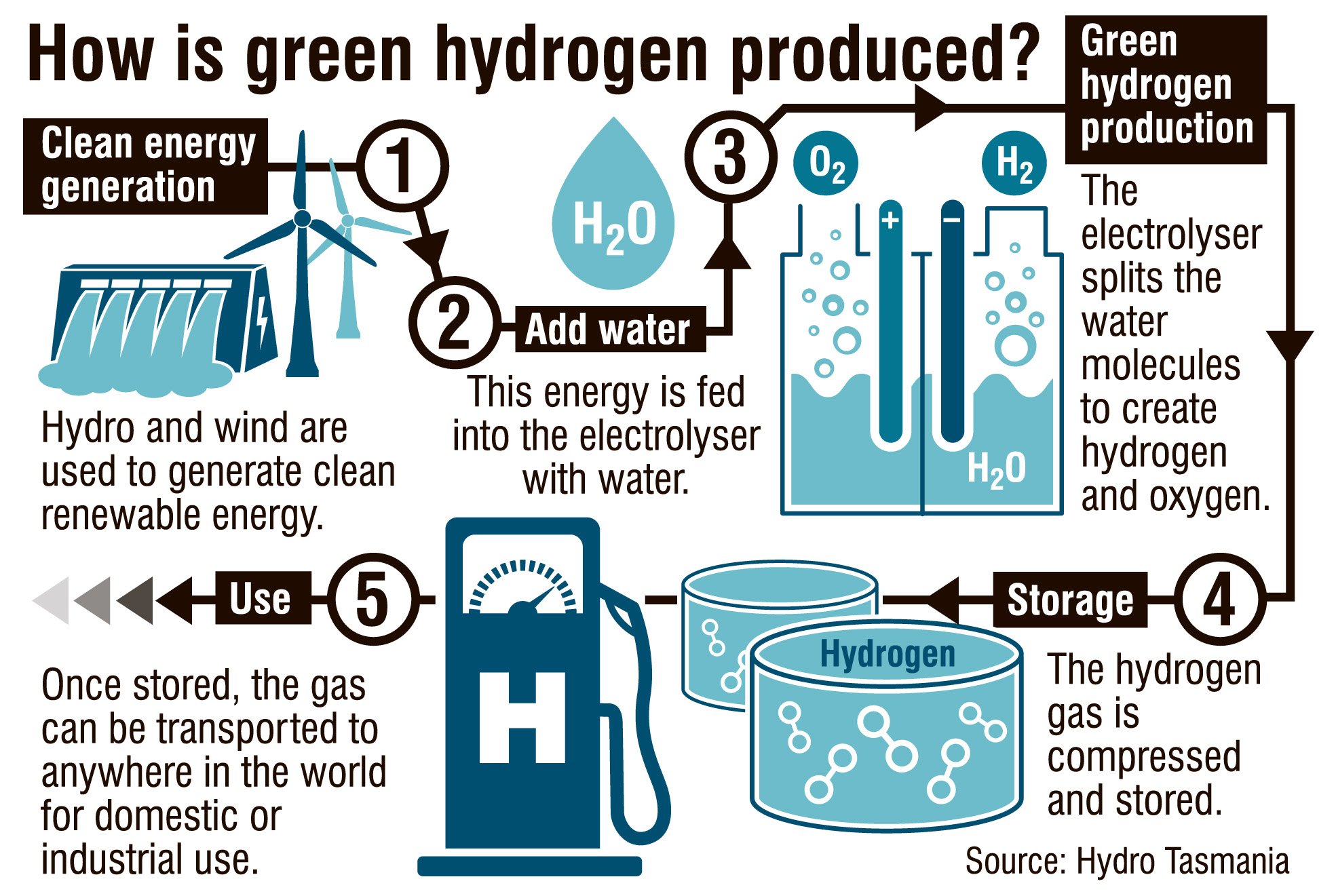 The companies' joint vision would be the largest green hydrogen production facility in the world, Meridian Energy chief executive Neal Barclay said.
"We've got the opportunity to take the first step, the first step at scale."
Southland was well suited, due to available industrial sites and access to South Port's deep port.
For Southlanders the project would mean many high-value jobs for the region, he said.
Contact chief executive Mike Fuge said the production facility would initially be aimed at global markets, but it could become hugely important domestically.
When hydro lakes were low, such as this year, operators could turn down the electricity provided to the green hydrogen facility, so it could be provided to the rest of the national grid, covering 40% of the dry year risk alone.
But the "mammoth" project would be intergenerational and have enormous capital requirements, he said.
"It needs a New Zealand Incorporated approach where private firms, iwi, government, all row together to get this project off the ground."
Market analysis by McKinsey & Co said the Tiwai Point smelter used about 12% of New Zealand's largely renewable electricity.
About 99% of hydrogen now came from fossil fuels. Green hydrogen, from renewable energy, was an emerging field.
Global demand for hydrogen was estimated to grow by 7% a year from 2020, creating opportunities for exports to Asia, especially Japan and South Korea, before 2030.
Production costs were expected to decrease by more than 60% by 2030.
The benefits listed included:
Hydrogen could reduce New Zealand's gross long-lived greenhouse gas emissions by between 23% and 53%.
The project could create a one-time benefit of an additional $1.6billion of gross domestic product.
It could also generate up to $600million in ongoing GDP and up to 7000 ongoing jobs by 2030.
University of Otago chemistry professor Sally Brooker said many things were lining up for New Zealand to be a leader in green hydrogen.
Prof Brooker, who is also the Germany-New Zealand Green Hydrogen Alliance co-leader, said the market analysis rightly noted the high cost of producing green hydrogen now compared with fossil-fuelled hydrogen.
However, the cost would drop over time as the scale of production rose, and the rising cost of carbon emissions would push the cost of dirty hydrogen higher.
A New Zealand Aluminium Smelters spokesman said the company's contract with Meridian allowed it to continue operations until 2024, and it continued to work closely with the community and key partners, such as Ngai Tahu, to achieve the best outcomes beyond that date.
The BusinessNZ Energy Council welcomed the call for expressions of interest and said it would next week launch a briefing by the World Energy Council, titled "Innovation Insights Briefing: Hydrogen on the Horizon".
Benefits of hydrogen
Today, about 99% of hydrogen comes from fossil fuels.
Global demand estimated to grow 7% a year from 2020.
Production costs expected to decrease by over 60% by 2030.
Green hydrogen's expected use includes chemical manufacturing, steel manufacturing, heavy transport, shipping, air travel, high-temperature industrial heat, and heat for buildings. 
— Additional reporting Karen Pasco