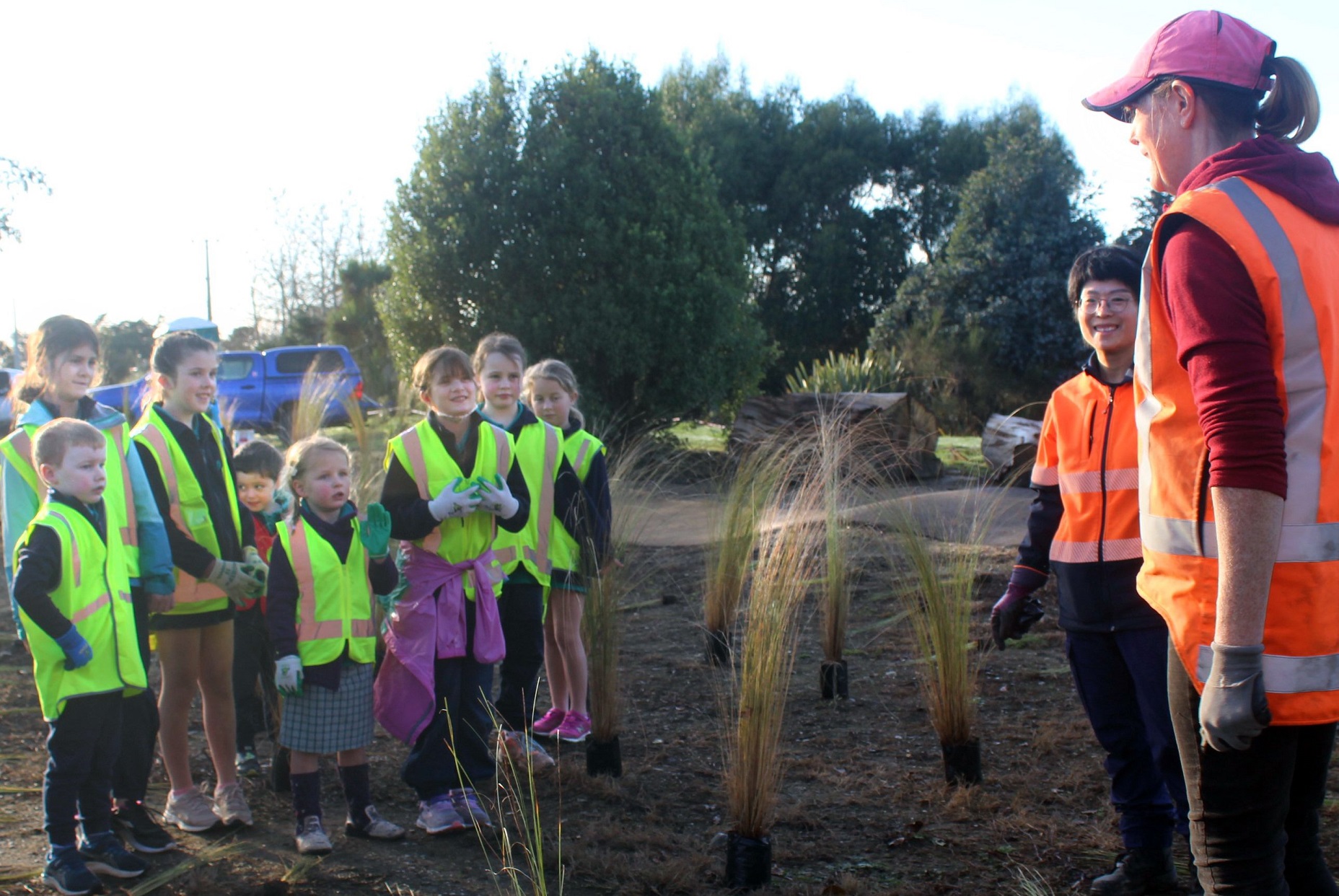 A combined effort has led to a variety of native plants added to the Gostelow Park pump track.
The Invercargill City Council approached the Otatara School to get pupils to help with planting around the pump track.
The park opened before Christmas last year, after former Otatara resident Derek Gostelow left $90,000 in his will for the council to use for community projects within the Otatara community.
Council parks and recreation manager Caroline Rain said council staff were also doing some teaching and training with the pupils about how to continue looking after the plants after they had been established.
"Hopefully, it means that the kids will become kaitiaki and care for this space for a long time."
Assistant principal Carla Werder said the project fitted beautifully within the school's localised curriculum and localised values, particularly kaitiakitanga, looking after the space and the Gostelow legacy.
"The product is a celebration of the planting, but the whole process from designing and getting ideas, right through to planting — looking at native plants and what plants fit best here, it's been a huge part of not only our school community, but the wider community."
By Ben Tomsett