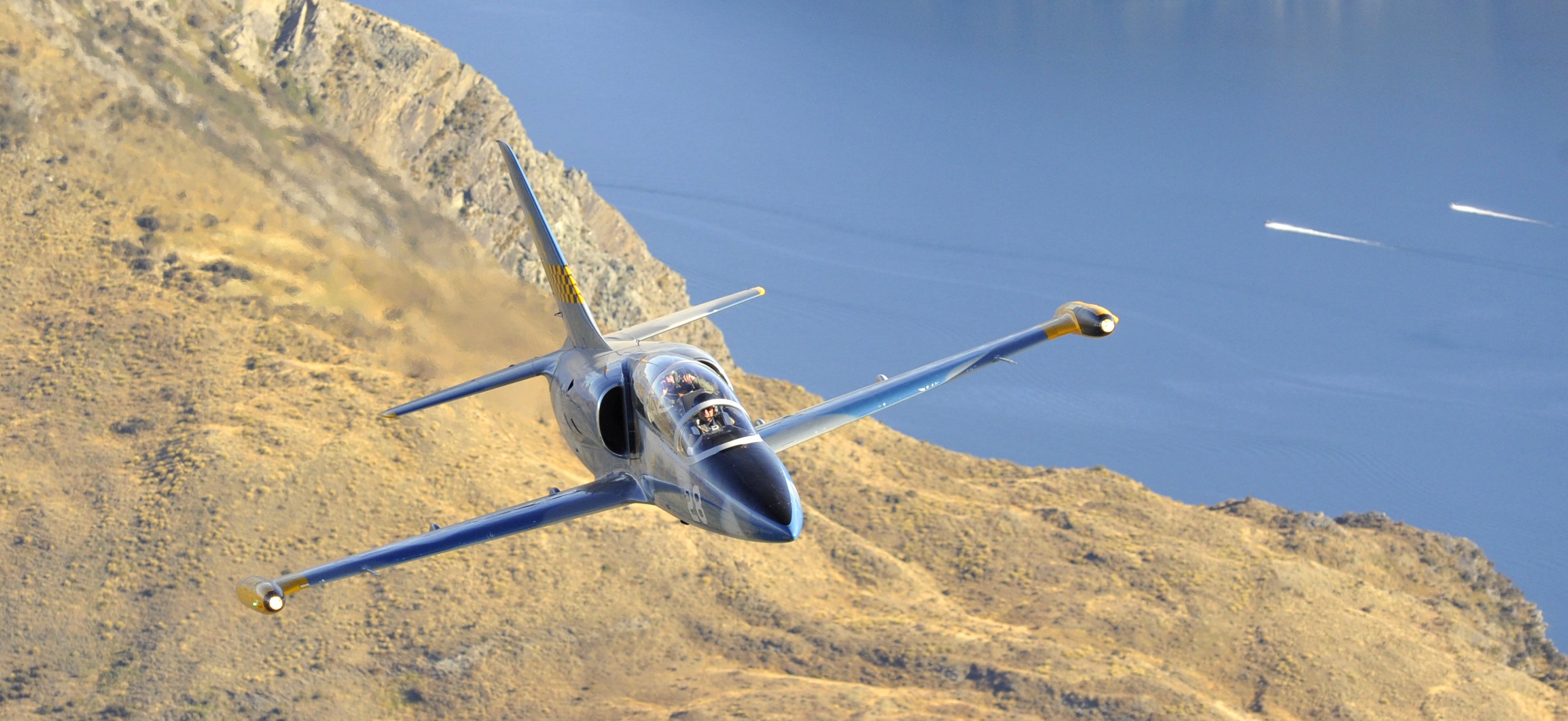 The international debut of the American Eagles jet aerobatic display team has been confirmed for next Easter's Warbirds Over Wanaka International Airshow.
The team is made up of four top United States aerobatic pilots, including ex-USAF Thunderbird team pilots.
Warbirds Over Wanaka general manager Ed Taylor said the show had been working hard to get the team and aircraft together for the past six years.
"At our last airshow in 2018 ex-Thunderbird F-16 pilot Paul Strickland put on a stunning solo L-39 display which wowed the crowd.
"He mentioned he had some equally talented buddies back in the US who would love to put a special team together for the next airshow," he said.
The 2020 and 2022 Wanaka airshows were subsequently cancelled because of Covid-19, meaning 2024 will be the first chance they will get to fly together as the American Eagles.
Mr Strickland will be joined by another former Thunderbird pilot, Dean Wright, and John Posson and Rob Hutchinson.
All four are members of the Patriots L-39 Jet display team, regarded as the best civilian outfit in the US.
"These guys are at the top of their game when it comes to jet aerobatic displays and are working up an amazing four-ship routine for Wānaka which will leave airshow patrons in no doubt they are witnessing absolute world-class flying," Mr Taylor said.
Mr Strickland said he could not wait to return to New Zealand.
"I had an amazing time at the 2018 airshow and it has been my mission to get back there.
"We are pretty confident the crowd is going to love what they see — the four of us flying together for the very first time as the American Eagles team."
The Aero L-39 Albatros aircraft they will be flying at Wānaka are being supplied by Fighterjets.nz, of Tauranga.
Fighterjets owner Craig Mossman said seeing his aircraft displayed by world-class pilots would be very satisfying.