A Wanaka swimmer has set a record time for swimming the length of Lake Wanaka — and it is more than four hours faster than the previous record.
Wanaka Swim Club coach Cameron Stanley completed the 44.5km swim from the top of the lake, near Makarora, to Wanaka on Sunday in 11hr 45min 7sec.
Wanaka swimmer Fiona Fairbairn was the first to swim the lake, setting a time of 16hr 9min in January last year.
Her advice for other swimmers at the end was: ''Don't do it. I wouldn't wish that on anyone.''
However, Mr Stanley said yesterday he decided to give it a go while lake swimming with marathon swimmer Belinda Donaldson.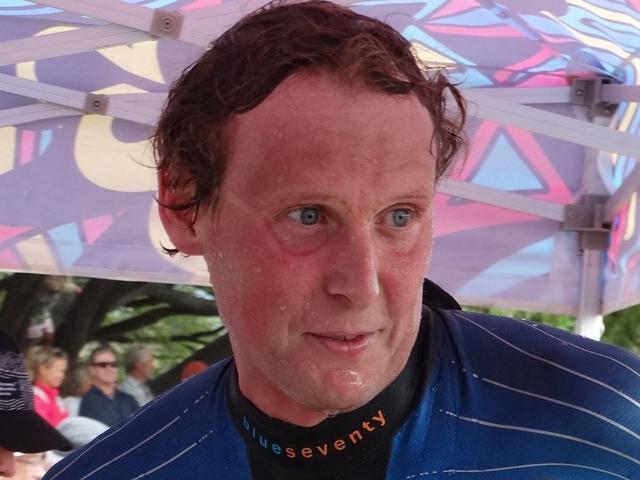 When he left the top of the lake at 6.30am, the water temperature was 12.5degC and the air temperature 5degC.
Mr Stanley said the cold before sunrise was his biggest problem and he believed if he had not been wearing a wetsuit, he probably would not have made it.
''It is always a battle to stay warm and stay motivated.
''I was getting pretty cold and I was a little bit worried that I wouldn't be able to carry on for much longer but, fortunately, when the sun came up I started to thaw out a little bit more.''
He was accompanied by three support boats as well as kayakers, and he was joined by other swimmers at times during the second half of the swim.
Apart from a ripple at the start, the lake was flat all day.
The Lake Wanaka distance — at 44.5km — compares with 26km for Cook Strait, 28km for Foveaux Strait and 32km for the English Channel, however Mr Stanley said he appreciated the fact he did not have to contend with tides, strong swells and currents or sharks and jellyfish.
Mr Stanley said records were made to be broken and he was quite relaxed about another swimmer having a go at beating his time.
''You never know, it might inspire some interest ...''
Mr Stanley, who won the 10km marathon at the Ruby Island swim last month, has no immediate plans for another epic swim.