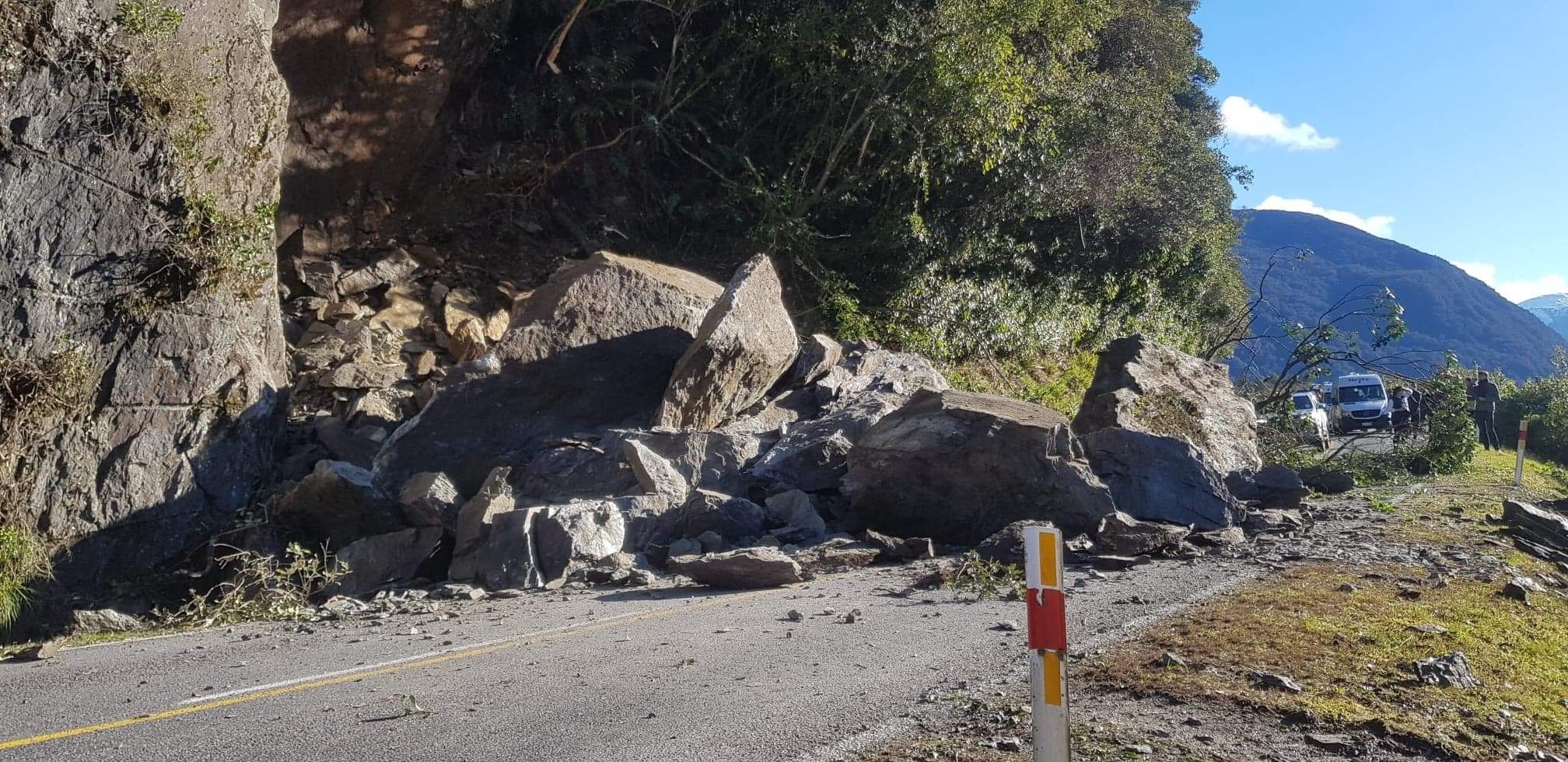 The Haast Pass, connecting Otago to Westland, is expected to reopen at midday today after a significant rockfall closed the road on Monday afternoon at Clarke Bluff.
However, drivers should factor in delays of up to half an hour today and tomorrow during daylight hours.
NZ Transport Agency West Coast maintenance contract manager Moira Whinham said the rocks blocking State Highway 6 had been stockpiled to one side and traffic would resume at midday on a single lane.
The highway would be open overnight, with traffic signals controlling movements past the rock face, until the stockpile of rocks could be removed and scaling safety work on the face was completed.
"Rock scaling by abseilers to make the rock face safe is continuing today and tomorrow, so it is important there is no traffic or people below the site when that is under way," Ms Whinham said.
The Transport Agency is aiming to have two lanes open to traffic for the end of the week.
Clarke Bluff is a narrow point on SH6 just west of the Gates of Haast and has had rockfalls in the past.