Floodwaters sloshing about in a Westport home were powerful enough to disturb the whiteware.
"The freezer actually floated and tipped over backwards with the lid open," Kawatiri Pl resident Melanie Bailey said.
"The washing machine tipped over on its side."
Westport residents had started the clean-up yesterday, ripping up carpets after the Buller and Orowaiti Rivers had flooded their homes, forcing them to evacuate from Friday.
After returning to her house yesterday, Mrs Bailey said belongings were strewn about.
Kitchen cupboards were full of water and silt.
The plan now was for her family to live in their hosed-down garage and in her parents' house bus for several weeks.
"There's no way we can live in the house," she said.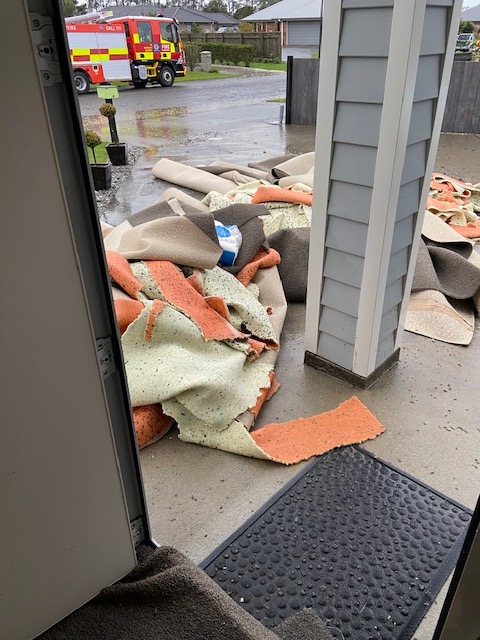 Her husband, Peter, had managed to get sofas on to tables to save them.
Fire and Emergency New Zealand crews had travelled from all around the West Coast to help in the aftermath, Mrs Bailey said.
Neighbour Karl Clementson said his family put items on beds to get them high enough to avoid damage.
They evacuated their home on Friday night and later checked it by paddling in a friend's kayak.
The family was staying with relatives and said house repairs could take months.
His wife, Lisa, said she expected it would be good for her children to return to school after the holidays to restore some sense of normality.
"It's the first time I'll let them into the house with their gumboots on," she said.