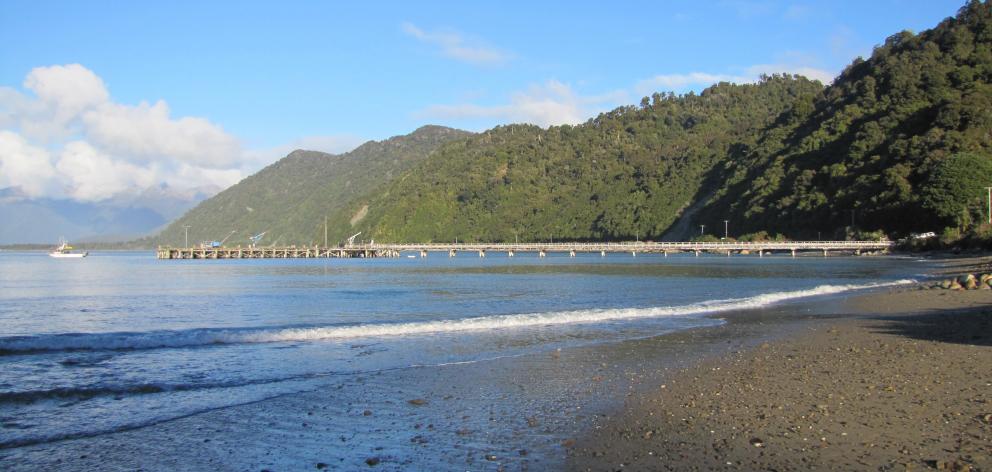 People could be stopped from harvesting paua at Jackson Bay after iwi said stocks had been decimated by people coming in from Central Otago.
The Ministry for Primary Industries is calling for submissions by October 26 on a proposal to close the paua fishery.
The bid comes after long lines of SUVs towing boats made their way over the Haast Pass last summer.
Te Runanga o Makaawhio chairman Paul Madgwick said paua stocks at Smoothwater Bay, close to Jackson Bay, were now at dangerously low levels.
"If nothing is done, they may never recover."
The fishery had not been harmed by West Coasters diving for a feed, he said, but the influx from the east coast that began when the borders closed, and people started holidaying in New Zealand.
If the ministry implements the rahui, anyone caught taking paua will be prosecuted, until the rahui is lifted.
Iwi have initially asked for a two-year closure, from Homminy Point to Neils Beach at Jackson Bay.
MPI is already consulting on a proposal for a mataitai fishing reserve over the same area. The mataitai, to be managed locally, is intended to curb recreational fishing in the area due to overfishing.
Submissions can be made to FMsubmissions@mpi.govt.nz
Public meetings 
Two public meetings will be held next month about mataitai reserve applications on the West Coast.
Five mataitai were gazetted on the West Coast about seven years ago at Okarito, Tauperikaka (Ships Creek, Haast), Okuru-Mussel Point, Mahitahi-Bruce Bay, and Manakaiaua-Hunts Beach.
Ngati Mahaki have now applied for additional mataitai at Paringa, Popotai Taumaka (Open Bay Islands), Okahu (Jackson Bay) and Tauneke (Barn Bay), with a joint proposal with Ngati Waewae for a mataitai at Mikonui around the Ross mussel bed.
A meeting will be held at the Haast Hall on October 12, and the Ross Hall on October 14. More information is at https://www.mpi.govt.nz/consultations