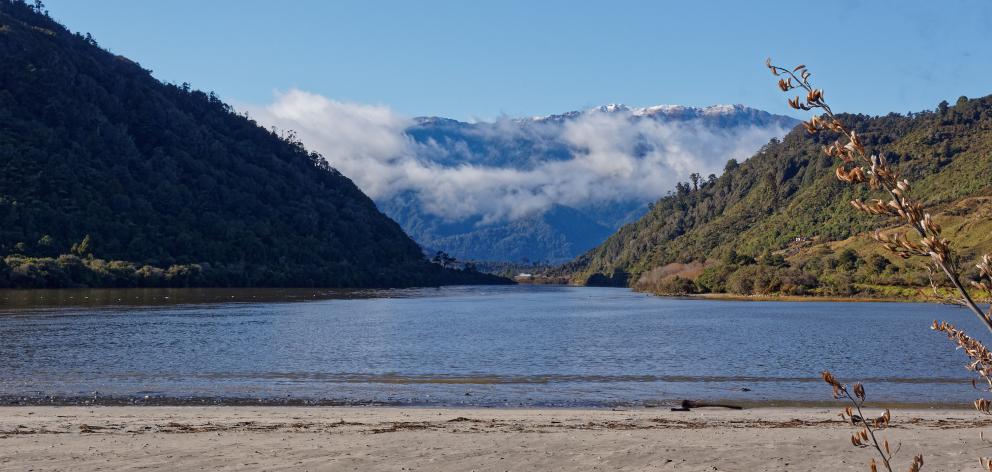 A senior Department of Conservation staff member who is also a whitebaiter could be one of those who loses out under a Doc proposal to make some rivers a "refuge" for whitebait.
The family of chief science adviser Dr Ken Hughey has fished for whitebait in the Mokihinui River, north of Westport, for almost 50 years.
The river is one of several rivers that could become whitebait refuges.
Dr Hughey and Doc director-general Lou Sanson featured in a Facebook photograph this week with a catch of whitebait.
Forest & Bird freshwater advocate Tom Kay described the photo as a "bad look for two people who have been tasked to head an agency that is mandated to protect New Zealand species".
Mr Kay said the two men were "totally within their right" to go whitebaiting.
"It gets a bit problematic when you start to think that there are ... senior Doc staff and a minister who are going to have to make a decision about what rules are introduced for whitebaiting, or which rivers are used as refuges.
"If those decision-makers — the Doc staff writing recommendations or the minister — feel there's any reason not to impinge on the desires of Lou Sanson and Ken Hughey, then there's a bit of a clash there."
Mr Sanson said yesterday he was not whitebaiting but "dropped in" to visit Dr Hughey's stand after a meeting with West Coast Whitebait Association president Rob Roney.
Mr Sanson said Dr Hughey enjoyed whitebaiting on the Mohikinui River - "a family stand fished in a traditional and conservative way with a scoop net for nearly 50 years".
Establishing refuge rivers is one of the proposals expected to be put to the incoming minister of conservation by Doc next week.
About a dozen possible refuges are listed for Southland, Otago and the West Coast, including the Haast, Okuru, Waiatoto, Arawhata, Paringa, Waiau and Waikawa rivers, but Doc is not proposing to create refuges on all of them.
Where a river becomes a refuge, whitebait fishing would be excluded in two-year cycles on some, between five and 10 years on some, and at least 10 years on others.
Doc is recommending the long-term option to protect the adults of whitebait species.
Doc freshwater manager Elizabeth Heeg said if the refuges were created, Doc would work with whitebaiters and treaty partners on their implementation and effects on the community.
"The economic impact of the creation of refuges would also be assessed."
Other proposals would align whitebaiting seasons across all regions, limit how far upstream whitebait can be caught on some rivers, and ban the export of whitebait.
Doc began public consultation on improving whitebait management in January and received more than 11,000 responses.