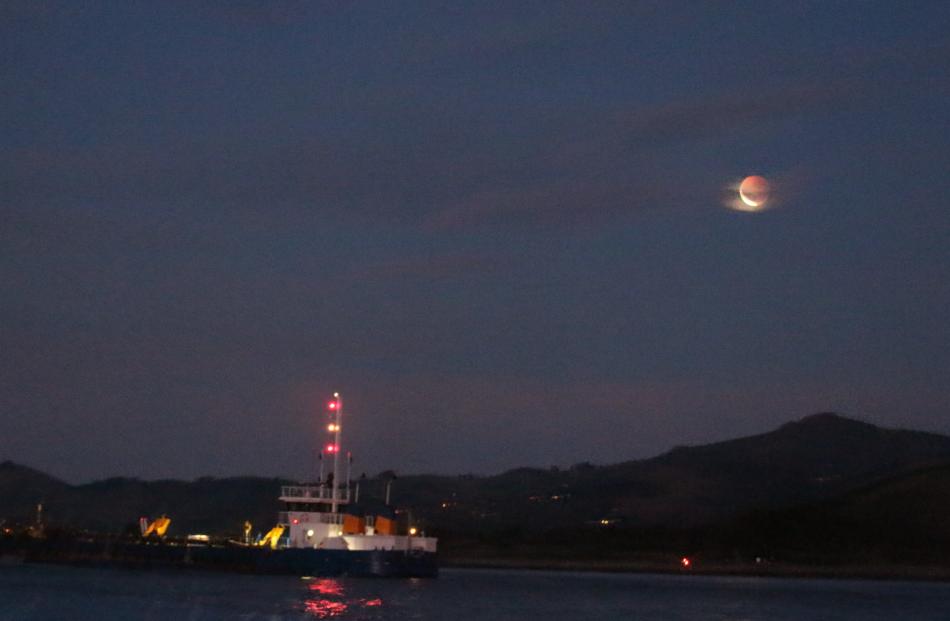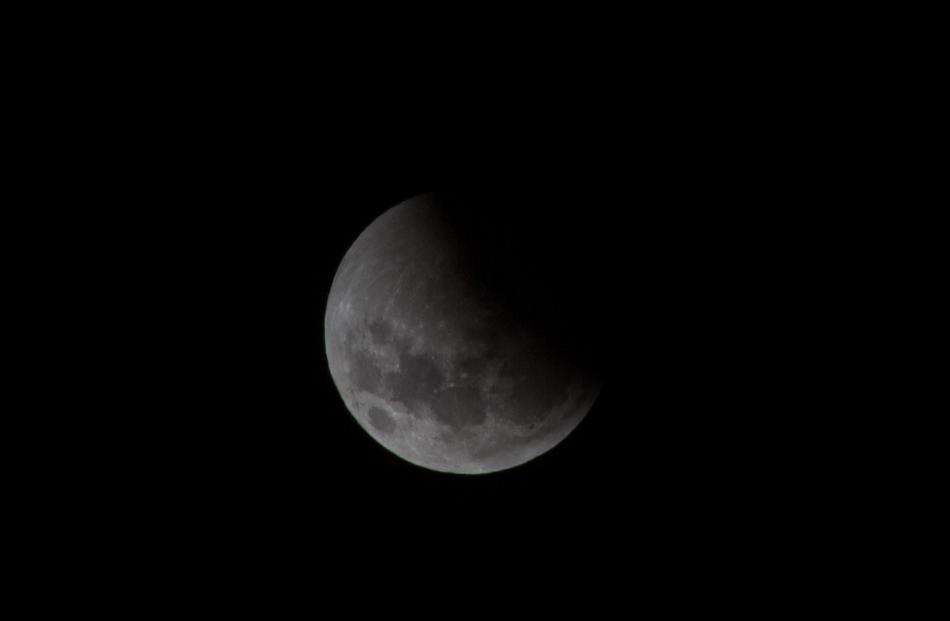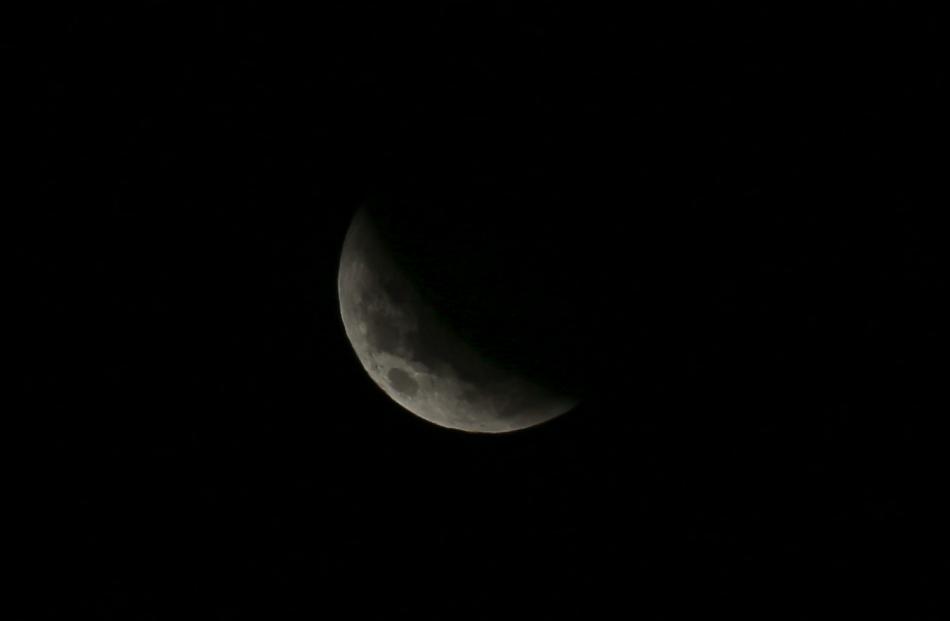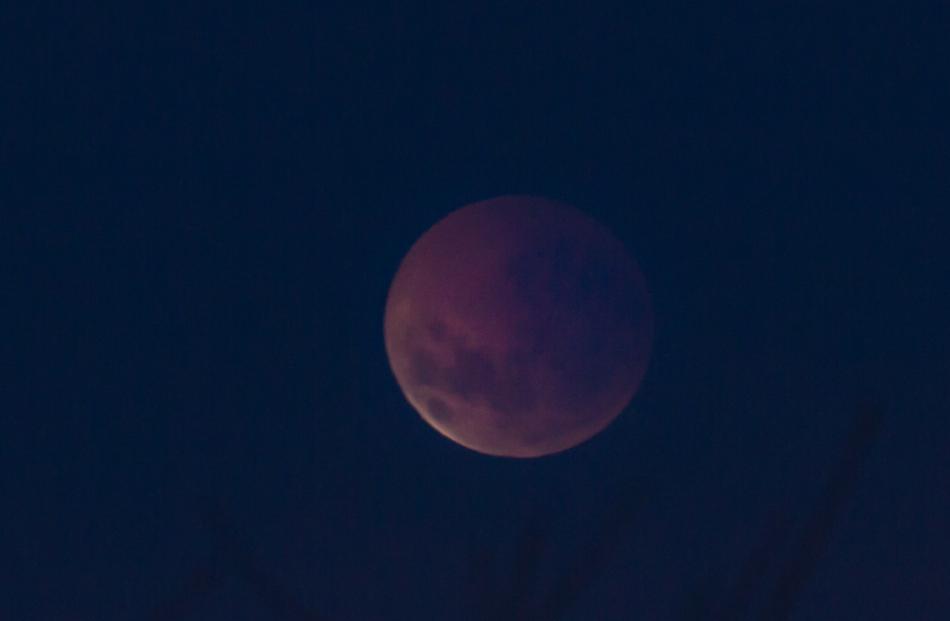 Early morning star-gazers in Otago, and throughout the country, were able to view a rare celestial event called a selenelion at the weekend.
This occurs when an eclipsed moon can be seen on one horizon, while the rising sun can be observed on the other.
During the total eclipse - which began at 7.30am (NZ time) when the sun rose - the moon was much fainter than it usually appeared, and was coloured between dark brown and blood red.
ODT Online readers captured some images of the rare event.