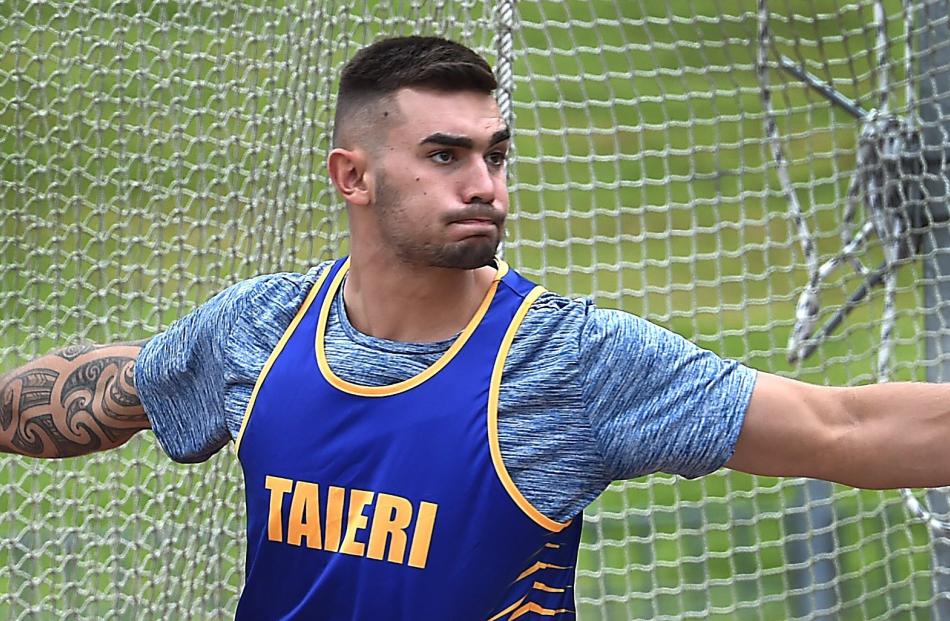 Paralympian Anna Grimaldi is in some sort of form.
Grimaldi set a national record at the international track meet in Christchurch on February 6, leaping 5.71m in the T47 grade long jump.
But at the Otago Championships at the Caledonian Ground at the weekend she went past that.
Her three successful jumps all went further than the previous record. She eventually went as far as 5.91m.
Her other two successful jumps 5.76m and 5.86m. She also recorded three no-jumps.
Grimaldi (24) won the senior women's competition with that mark of 5.91m, well ahead of Palmer twins Leonie and Joccoaa. Leonie recorded 4.99m while Joccoaa was just back on 4.95m.
Grimaldi has been having a top summer, starting with a long jump record set in Dunedin in October.
She is moving into top form with the national championships set for next month in Hawke's Bay and the Paralympics later in the year.
The Staufenberg family recorded a 1500m double. Janus won the 1500m men's event and younger brother Leo won the under-20 1500m.
There was an intriguing competition in the javelin in which Anton Schroder threw 56.45m in the senior men's competition to finish in front of Ethan Walker, who threw 52.82m.
Tony Tan set Otago masters records in the 55 year age-group in the 60m, 100m, 200m and 400m.